Android 4.3 update pulled for Samsung Galaxy S III in U.K., AT&T Samsung Galaxy S4 in states
15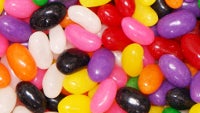 Complaints from
Samsung Galaxy S III
owners in the U.K. have forced Samsung to put a halt to the Android 4.3 update in the region. The update, which started two weeks ago, took the Galaxy S III from Android 4.1 to Android 4.3, but at the same time the update created some issues that forced owners of the device to file complaints. Among the issues caused by the update included a rapid battery drain, alarms that failed to go off, frozen screens and apps that refused to work. Add to that a lag that occurred when the phone came out of standby, problems with Bluetooth connectivity and issues with multitasking.
Samsung Mobile U.K. has issued a statement saying that it is investigating the matter and that the update will resume once all of the issues are resolved. The Android 4.3 update for the phone has also been pulled from FOTA and Samsung Kies.
"As we are currently investigating the reported issues with Galaxy S3 4.3 Jelly Bean update, the upgrading service has been temporarily suspended. We are committed to providing customers with the best possible mobile experience, and will ensure to resume the upgrading service at the earliest possibility."
-Samsung statement
Meanwhile, Samsung is also experiencing problems with the Android 4.3 update in the U.S., this time for the AT&T version of the
Samsung Galaxy S4
. In this case, there is no indication why the update was pulled. It was just last Wednesday
when Android 4.3 started rolling out to AT&T customers sporting the latest Android flagship model
.
Samsung's Android 4.3 update brings support for the Galaxy Gear smartwatch, and includes Samsung KNOX. The latter is a "secure container" for business use that includes a browser, calendar, email and contacts.
source:
SamMobile
via
TechRadar