Android 4.3 test firmware leaks for Galaxy Note II
15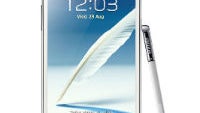 As we know, Samsung is working hard on getting the
Android 4.3
updates ready for its devices, not so much because it wants its users to have the newest available software, but rather so it can have more devices that are compatible with the Samsung Galaxy Gear, which requires the Bluetooth 4.0 LE updates that are in Android 4.3.
It looks like the update for the Samsung Galaxy Note II could be pretty close to ready, because a test version of the software has leaked out. The Android 4.3 firmware, version N7100XXUEMJ5 is a test version of the software that is expected to be ready to go soon. The Samsung Galaxy Note II and the Galaxy S III are planned to get the Android 4.3 update at some point in November.
In addition to adding in the various features that exist in Android 4.3, this test firmware brings some UI elements and features that you would see in the Samsung Galaxy S4 or the Galaxy Note 3, including the tabbed settings UI, as well as Samsung Knox and Samsung Wallet. As always, this test firmware is only for those of you who know what you're doing. Don't mess with it if you don't know how to deal with download mode or recovery.