Android 4.0.3 gets "Experiments" options in Gmail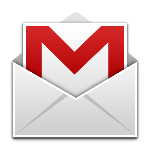 It looks like users that have been lucky enough to get the bump to Android 4.0.3 (which, by the way, does not include the new Galaxy Nexus just yet) are also finding a couple of new options in Gmail. The new options are under the heading of "Experiments" in the settings menu.
As yet, only the Asus Transformer Prime and Motorola XOOM have the official update to Android 4.0.3, so the new features may be limited to those devices. However, if any of our readers have a custom ROM built on 4.0.3, or a Nexus S running 4.0.3, we'd love to know if the "Experiments" tab is there as well.
source:
Computer World
via
Droid Life