Android 4.0 builds released for Intel's x86 processors
6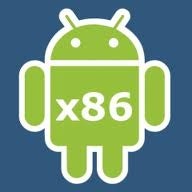 The Android 4.0 Ice Cream Sandwich source code tailored for Intel's x86 processors has been released, marking another twist in the ever-changing universe of the mobile landscape.
Android-x86 is an open source project endorsed by Google, and the latest perk is that you can download the Android 4.0.1 build for trying out on an AMD tablet. Builds have been tested on gear like the Asus Eee PCs, the Viewsonic Viewtab 10, and Lenovo ThinkPad X61 tablets.
Granted, Intel's silicon is far from ARM's frugality still, but it would be interesting what Chipzilla will come up with in terms of tablets, be it only because it will be rubbing it in the nose of Microsoft, which chose to out Windows 8 for ARM chipsets. Intel is also working on its
Medfield chips for smartphones
as well, so it might inject some competition against ARM, if successful.
source:
Android-x86