Analysts predict VoLTE growth, 74 million subscribers by 2016
1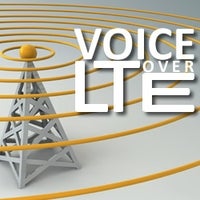 VoLTE (voice-over-LTE) technology is still in its baby years, but analysts expect it to start steadily gaining track over the following years. According to an analysis conducted by
Arc Chart
,
the number of VoLTE users worldwide will stand at 74 million by 2016.
Or in other words, one in every ten LTE subscribers around the globe will also be using VoLTE technology on their mobile device.
And that should come as no surprise since it is in carriers' benefit to let their LTE network handle voice calls in addition to data communication. To start, carriers will need to invest less in infrastructure that voice calls rely on. After all, both voice and data traffic will flow over the same interface. Besides, having a single communications interface should result in battery life gains, at least in theory. That is because CDMA carriers that offer LTE service as well have to use both radios simultaneously, which is why LTE handsets are generally known to be battery hogs. Carriers that use GSM and WCDMA technologies, on the other hand, rely on methods that dynamically switch between LTE for data transfers and WCDMA for voice calls. To top everything off, VoLTE promises superior in-call audio quality over current technologies.