Analyst thinks BlackBerry 10 will be "dead on arrival"
41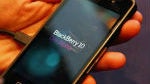 It's been something of a rollercoaster for BlackBerry fans recently, although admittedly, the rollercoaster has been mostly downswings. So, it shouldn't really be a surprise that an analyst is now saying that BlackBerry 10 will be "dead on arrival", nor should it surprise that not everyone agrees.
The doomsaying is coming from a Pacific Crest analyst, James Faucette, who said, "We expect the new OS to be met with a lukewarm response at best and ultimately likely to fail" adding that "BB10 is likely to be DOA." Faucette thinks that an unfamiliar user interface, a lack of compatible technology, and few software applications will lead to slow adoption by users. Although, that last point is in direct conflict with other analyst predictions.
Paradigm Capital is even putting the price target at $14, citing RIM's success in drawing developers to the BB10 ecosystem as "a key catalyst for success." Paradigm Capital and two other analyst companies: Cormark Securities, and Scotia Capital all have RIM stock as a "buy". Apparently none of the concerns of Pacific Crest look too serious to these analysts.
From what we've seen of BlackBerry 10, we can see the logic on both sides. Yes, BB10 will have a new user interface, but it's not exactly "unfamiliar". Anyone who has seen Android, iOS, or Windows Phone will find familiar things in BB10, since the platform seems to draw inspiration from each of the three main competitors. We're not exactly sure what to make of the idea of a lack of compatible technology. It's not like the current range of BlackBerry devices has a big accessory ecosystem like the iPhone, and the lack of such accessories certainly hasn't been a hindrance to the ascension of Android.
The app ecosystem is the real key. At
BlackBerry Jam Americas
it did seem as though RIM has gotten support from a number of key developers, but we could say the same about Windows Phone, which has yet to really make a move in the US, but has found a bit of traction in Europe. BlackBerry does have a bit more of a user-base to draw from with its enterprise users, and international users, but many have been moving to either Android or iOS, so it's hard to say how many of those users will still be there when BB10 is finally launched.
Given the competition in the smartphone world, and the trouble that even big names like Microsoft have in unseating the juggernaut that is Android, or the solid second-place iOS, it's not hard to imagine BB10 being a flop when it eventually does arrive. RIM's troubles in pushing out BB10 has led to shares of the company dropping over 10 dollars in the last year, from a high of $19 a share to just $8.24 today. Assuming the stock continues to slide in the lead-up to the BlackBerry 10 release, it would be quite an impressive feat to get up to Paradigm Capital's target of $14.
Recommended Stories