BlackBerry Jam Americas event hopes to stir up developer support
10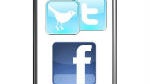 In case you didn't realize, today starts the "BlackBerry Jam Americas" conference in San Jose, CA. We're not kidding, RIM is holding a conference right now. You may be surprised to learn about this since there has been no real news about it, and many of us were surprised to find out about the event. It certainly hasn't had the buzz preceding it as have recent events from Microsoft, Nokia, Apple, Motorola, or even HTC.
RIM is holding this developer conference in order to try to build up some developer interest in the upcoming BlackBerry 10 platform, which isn't expected to hit the market with its first devices until the first quarter of 2013. This conference is designed to be more like Microsoft's developer preview of Windows Phone 8, rather than a product announcement like the other events recently, but even Microsoft's developer conference got big attention (which is why we always say that you can't discount Microsoft in this game, no matter what the current market share for Windows Phone).
New RIM CEO Thorsten Heins may not have put much of the company resources towards marketing the event, but has been able to secure support from some big name companies and developers to fill up BlackBerry 10's App World store. Already so far, the company has announced that BB10 will launch with apps from Facebook, Twitter, foursquare, and LinkedIn. So, that basically covers the social networking sphere pretty well. RIM even got an endorsement from the foursquare team in describing how easy it was to develop for BB10.
The foursquare app has been the most impressive app shown so far today, because it really looked like a true native BB10 experience. The app had the "cards" and sliding panels that are at the core of the BB10 Cascades framework. The team also said it took only "30 lines of code" to add the pull-to-refresh feature, and off the app's full BBM integration.
The Facebook app was also shown off, but it did not look like a native experience at all. In fact, it looked quite a bit like the app that you'd find on iOS or Android. Of course, it does seem that Facebook is trying to develop its app to look the same across platforms, so it could very well be that the app is a native BB10 app. It seems likely given that
Mark Zuckerberg publicly stated
that the company made a mistake with HTML5, and would be moving towards native development. The Twitter and LinkedIn apps weren't shown off, but the BlackBerry App World was also shown, but the BlackBerry Hub was shown, which is to be the unified messaging system for BB. Facebook, Twitter, and LinkedIn are planned to be built-in along with BBM.
The BlackBerry App World screenshots also displayed some other big name developers that will be in on BlackBerry 10. The amazing tower defense game from Hexage,
Radiant Defense
, was shown in the store, as was The Bard's Tale. Apps that were visibly listed in the App World shots were from Box.net, Slacker Radio, and of course the Pacemaker music app that we've seen before on the BlackBerry PlayBook.
That's a good start as far as developer support, but the platform will need quite a bit more if it is to make BlackBerry relevant again. Recently, Apple announced over 700,000 apps in the iTunes App Store, Google announced more than 600,000 in the Play Store, and even Microsoft has over 100,000 apps in the Windows Store.
BlackBerry did state that it has more than 100,000 apps in the App World as well, but not all of those apps are optimized for full touchscreen phones, so BlackBerry needs that to change, and needs to have more than just the big names available. And, for that, RIM also announced that the company will start to accept app submissions for BlackBerry 10 on October 10th (10/10, get it?). Additionally, the App World will be getting music and video downloads, just like every other content store around, and will be able to accept payment through your BlackBerry ID.
So far, things are looking good from RIM, BlackBerry 10 is looking to be smooth and refined. We'll let you know as more info comes from the BB Jam Americas event, which will end on the 27th. It may well get developers excited for the platform. Now, let's see if RIM can build on this bit of momentum, and carry it through the actual product launch... which may not be for another 5 or 6 months.
source:
The Verge
via
RIM