Analyst sees a no contract, pre-paid $350 Apple iPhone coming in September
11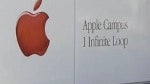 It seems that if you put 100 Wall Street analysts in a room, each one would have a
different idea
of what Apple is going to do next with the iPhone. Although most see a
September launch
of whatever the tech giant has under its sleeve, the form that the phone takes is different with each analyst's report. Chris Whitmore of Deutsche Bank expects Apple to produce a
low-end
,
contract free
version of the Apple iPhone, priced at
$350-$500
. This model would be aimed at those who do not want to be locked into a 2 year contract and would rather pre-pay for service. The device, which he calls the Apple iPhone 4S, would be released alongside the next gen iPhone 5 and would be perfect for the
two-thirds
of the 1.5 billion customer cellular market that uses
pre-paid service
.
According to Whitmore, Apple has shipped 87 million units of the iPhone over the last two years which is only a
6% penetration of the market
. The analyst sees Apple aiming to increase that percentage and feels that a $349 low-end variant of Apple's touchscreen phone would allow the company to keep
a high level of profitability
. He figures that an unlocked Apple iPhone 4 at $649 gives Apple a 70% profit margin. A low-end iPhone, he figures, is similar to the $229 iPod Touch which has a 38% profit margin. By adding an RF module to the iPod so it can make and receive phone calls, and pricing the device at around $350, Apple could score a
respectable 53% profit margin
.
With
pre-paid users dominating
in some countries, a pre-paid Apple iPhone could be a good way for Apple to increase it's share of the cellular market. In China, a market that Apple would like to increase its presence, a whopping
85% of cellular customers
use a pre-paid account.
source:
AppleInsider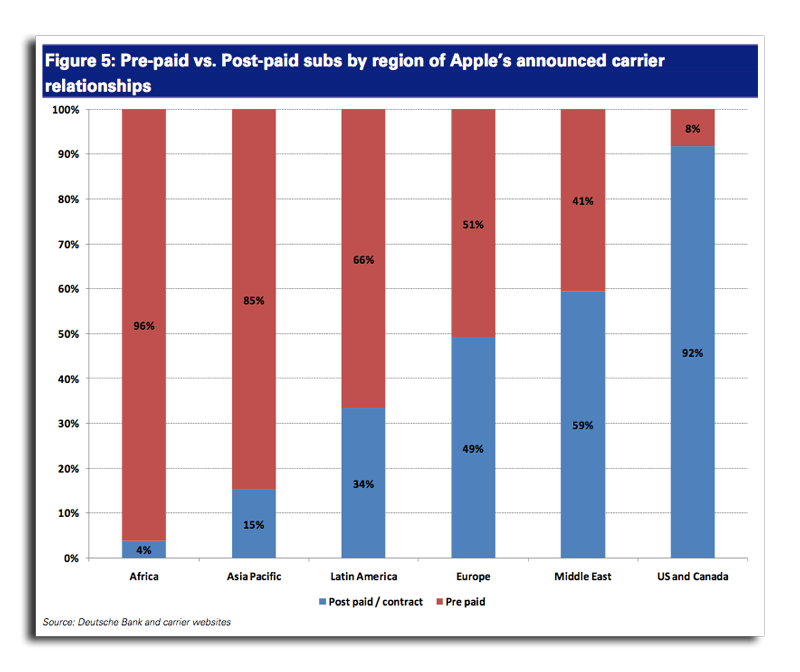 A breakdown of cellular use by country shows that in some places, pre-paid cell use dominates