Analyst says his colleagues are too bullish on the Apple iPhone X
22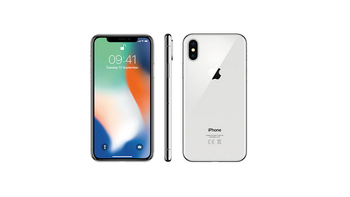 An analyst by the name of Nicolas Baratte works for Hong Kong investment bank CLSA. Baratte says that any one of his colleagues forecasting fiscal Q1
Apple iPhone X
sales greater than 35 million units, is too bullish on the tenth anniversary device. Baratte's comment came after
Apple reportedly cut its expectation of iPhone X sales during its fiscal second quarter to 30 million handsets from 50 million
. Chinese tech stocks plunged following the release of this news.
The CLSA analyst says that anyone who wanted an iPhone X last month has already purchased one, meaning that demand has been satiated. However, both Baratte and Piper Jaffray analyst Michael Olson agree that Apple can jump start the iPhone X market by cutting prices of the high-end model.
Olson, who is bullish on Apple unlike Baratte, expects the tech giant to offer a lower-priced iPhone X model this year, and an iPhone X Plus premium variant as well. That dovetails with earlier reports that
Apple will offer a 6.5-inch iPhone X later this year
, a lower priced iPhone X-type model with an LCD screen, and an iPhone X sequel with a 5.8-inch OLED display.
"We expect a lower priced X-gen option (likely the current iPhone X with a price cut) and we wouldn't be surprised to see a 'plus' X-gen model in 2018. Such a price reduction would likely test the "upper bounds" of what iPhone users are willing to pay, the analyst said, and could provide a cheaper option for those looking for more screen space on their smartphone."-Michael Olson, analyst, Piper Jaffray
source:
CNBC