Analyst restates that Apple is likely to unveil two iPhones this year - iPhone 4+ and iPhone 5 with improved battery life
45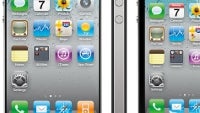 Mark Moskowitz of J.P. Morgan fame issued a research note to his clients that Apple is indeed on the verge of announcing not one, but two new iPhones this year.
One of them he calls iPhone 4+, which is likely to have marginally better specs than the current generation, with largely the same looks - maybe something like the
white plastic one that leaked previously
. This one is said to be mainly
heading to Chinese carriers
, whose large subscriber base makes it worth designing a separate mid-ranger to enhance market penetration. Mr Moskowitz, however, sees additional sales for the iPhone 4+, not only China, as it could
cover the mid-range in other markets as well
.
The other one, referred to as iPhone 5, will supposedly be thinner, lighter, with a larger Retina Display and 1GB of RAM, sporting a dual-mode GSM/CDMA baseband radio for worldwide connectivity. Nothing we haven't heard so far, but the new tidbit is "
increased battery life due to advancement in battery technologies, the printed circuit board (PCB), the touch screen, and LCD power consumption metrics.
"
We know that you can basically take two approaches when designing a new ARM-based chipset generation - to gun for performance increase with the same power consumption and footprint, or aim for improved battery life and a smaller footprint. Apple might have optimized
the iPhone A5 chipset
for the latter, but still it's not only the silicon that draws power, that's why we are also interested
what type of screen has gone into the next iPhone
, that will eventually help in prolonging battery life. If Cupertino manages to pull off a significant enough increase in battery endurance, that would be quite a differentiating factor given that the rest of the rumored specs aren't something we don't already have on high-end Android handsets.