Analyst: Apple iPad mini costs $195 and up to build, may retail for $299 and higher
31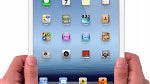 Next week, Apple is supposed to
deliver on a product that was first rumored about two and a half years ago
when the
Apple iPad mini
finally meets the public. We have heard so much about this device that it is hard to believe that it is almost here. One question that is open for discussion is the
one concerning price
. With Apple looking at the tablet as a way to challenge the low priced 7 inch Android models like the
Amazon Kindle Fire HD
and the 8GB
Google Nexus 7
both priced at $199, where Apple decides to price the mini version of its tablet will be one of the most important decisions it makes this year (yes, even more important than deciding to put the earphone jack on the bottom of the
Apple iPhone 5)
.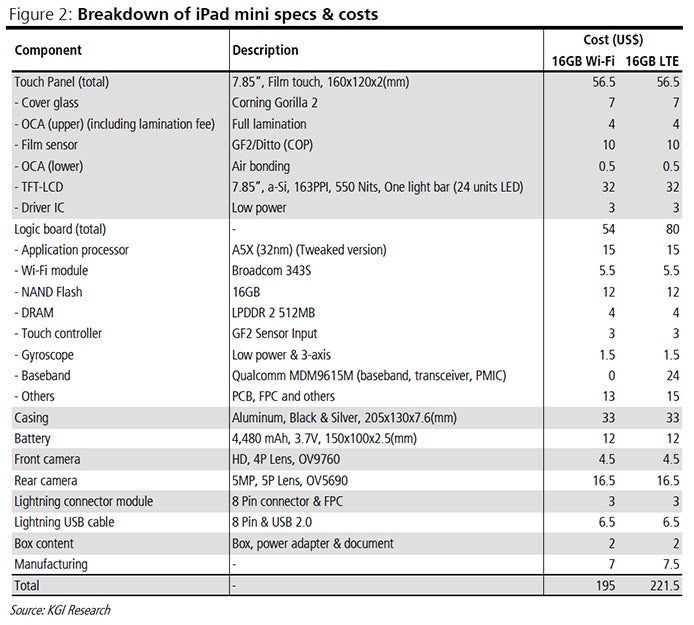 Breaking down the cost to produce the Apple iPad mini
It has been said that at $199.99 for the Amazon Kindle Fire HD, Amazon breaks even on every tablet sold. That, of course, would indicate a build price of about $200 for the tablet and that would seem to line up with the experience of Ming-Chi Kuo of KGI Securities relating to Apple's BOM (Bill of Materials) for its smaller sized tablet. He did some detective work and found that the 16GB Wi-Fi version of Apple's mini tablet costs $195 to build while the top of the line 64GB 4G LTE version costs Apple $254.50. Kuo expects Apple to start the pricing for the smaller tablet
at $299 and up
. At that price point, the Cupertino based firm will produce gross profit margins of 53% to 135% which actually is gross as far as Apple stockholders are concerned. Consider that the Apple iPhone 5 generates gross margins of 213% to 257%. It must be partly the device itself as the gross margins on the third iteration of the Apple iPad weigh in at 58% to 103%. It is interesting that back in August, another analyst crunched the numbers and
came up with the same $299 prediction for the price tag
on the Apple iPad mini.
The Apple iPad mini's screen is the most expensive part of the tablet, costing $56.50 for each one. Adding Gorilla Glass 2 to each screen runs the tab up $7 per device. A new technology called GF DITO allows the device to be made 18% thinner than the full sized model. The actual numbers are 7.6 mm for the iPad mini and 9.3mm for the
third generation of the iPad
. The mini's logic board costs $54 for the Wi-Fi version and $80 for the 4G LTE model. The processor, which costs $15 each, is a 32nm process Apple A5X with 512MB of RAM. Some other interesting costs include the $16.50 5MP camera, $4 front-facing shooter, $33 casing, $12 battery and $7 labor costs.
Amazon breaks even on its tablet sales and profits from content, app and cloud space to Amazon Kindle Fire owners. If Apple does price the iPad mini at $299 and up,
will that $100 gap
between the low priced 7 inch Android crowd and the Apple iPad mini be too much for even Apple to overcome? On the other hand, there are some who expect Apple to start the Pad mini as low as $249, a more reasonable price which would make it more competitive. We should know on Tuesday when two years of speculation comes to an end.
source:
AppleInsider