An affordable HTC smartphone to get the One's awesome stereo speakers
24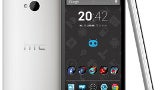 The
HTC One
is full of amazing features, but one of our favorite ones are the powerful stereo speakers on the front. Not only are they giving the phone a great look with these large speaker grills positioned on the upper and lower ends, but boy do they sound great! Since the speakers have been well-received by media and consumers alike, it looks like HTC is willing to put them on even more handsets that are in the making as we speak.
We now have evidence of a smartphone that will probably sport similar stereo speakers - it's called HTC 608t and is expected to be a more affordable model, at least when compared to the HTC One flagship. The blurry picture we have reveals the two speakers, the Beats Audio logo, as well as the China Mobile logo, suggesting that this may either be a phone designed exclusively for China, or that it may launch in China at first and then in other markets, or that this is simply a picture of the Chinese version of the phone. HTC is launching a lot of stuff in its home markets these days, but it's also been bringing all the notable models to the rest of the world, so if the 608t is shaping up as a decent performer, there's no need to worry about its global availability.
According to the rumors, this plastic smartphone is going to have a 4.5" qHD display, which is quite mid-endish, as well as an 8MP camera, 1GB RAM and Android 4.1.2 Jelly Bean. There are no details with regards to the HTC 608t's release date yet, but that doesn't stop us from loving the idea of budget smartphones with powerful speakers.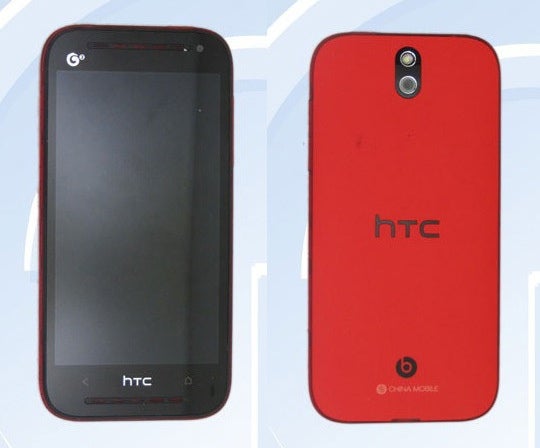 Leaked picture of the HTC 608t
via:
TechRadar