On the eve of the iPhone Xc and Xs unveiling, Americans signal they would borrow to buy them
16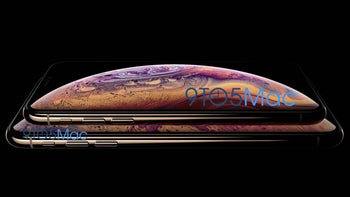 The ratio of Millenials to Baby Boomers that would sink into debt for the new 2018 iPhones that are about to be announced tomorrow, is the whopping 5:1. This result comes straight from WalletHub's annual Credit Score and iPhone survey that extrapolates the number of adults willing to borrow money for a new Apple handset from a representative sample.
It turns out that the amount of surveyed who would take money they don't have to get the expensive new
iPhone Xs
, Plus, or whatever Apple has named them, represents no less than 28 million Americans in total. About 30% of the surveyed had no idea that their credit score will be checked if they choose to finance their new iPhones, which is saying something about the debt culture sweeping the nation, and the lengths one would go to get shiny new things.
The expected prices of the 2018 crop are $749 for the 6.1" LCD iPhone, $899 for the iPhone Xs, and $1049 for the Xs Plus, Max, or whatever it's titled. Add up to $200 extra for the eventual 512GB models, and debt might be a tempting solution to get Apple's finest this year, especially if you are living paycheck to paycheck.