Amazon's wireless testing said to be for a private Wi-Fi network
2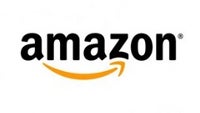 Early on Friday, we passed along some information about some
testing conducted by Amazon for what appears to be a wireless network
. Certainly it would make sense for Amazon to offer a wireless network to Amazon Kindle Fire customers the same way it sells buyers of those tablets additional cloud based storage, apps and content.
Some further details about Amazon's intentions were revealed in a report published in July, and it appears that the online retailer is checking out
terrestrial low-power service
(TLPS). This is a form of Wi-Fi that uses licensed bands instead of the unlicensed variety that you are familiar with. Amazon would welcome the opportunity to offer TLPS service to its Amazon Kindle Fire owners as it gives users 4G service at Wi-Fi prices. In addition, the service works over existing Wi-Fi circuitry meaning that Amazon wouldn't have to change a thing on existing or future tablets.
For Globalstar, which was involved in the testing with Amazon, this is a chance for the satellite company to convert its satellite communications spectrum to ground based broadband to offer wireless customers. It is the same thing that
Dish Networks
and Lightsquared have done, and Globalstar is testing TLPS with an experimental license issued by the FCC.
There is one problem. Converting Globalstar's spectrum to terrestrial use could lead to interference problems with those using the 2.4GHz band. The FCC is giving Globalstar two-years to try to figure out a way to prevent its signal from bleeding over to television and radio bands.
source:
TMFAssociates
via
GigaO

m