Is Amazon looking to start its own wireless service?
6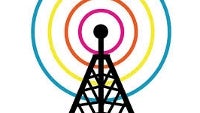 Amazon practically invented the low-priced 7 inch tablet niche when it launched the
Amazon Kindle Fire
in 2011. Now, Amazon wants to get to the business of hosting wireless devices as evidence suggests that the online retailer has been testing out wireless spectrum. Insiders who wish to remain anonymous because the tests were private, say that Amazon used spectrum owned by satellite communications company Globalstar.
Amazon sells its Kindle Fire slates at a loss, but makes up the deficit by selling content, apps and cloud based storage. By owning its own wireless company, Amazon could charge those buying its tablets for access to the internet. And if Amazon ever does produce its long rumored smartphone, it could also charge owners of that device for wireless service. The test was allegedly conducted near Amazon's Lab126 research facilities in Cupertino, according to the anonymous sources. Lab126 designs and engineers Amazon's Kindle devices.
Amazon isn't alone in trying to build a new wireless network. Google currently serves 17 cities with high-speed broadband including Kansas City and Austin, Texas. Meanwhile, Globalstar seeks to follow in the footsteps of Dish Networks and is trying to convert its satellite communications network into a terrestrial pipeline.
The FCC already gave Dish approval to convert some of its spectrum
with certain low power conditions designed to prevent the signal from bleeding over to other user's' wireless service. Globalstar wants to convert 80% of the spectrum it uses for satellite communications to ground-based LTE service.
source:
Bloomberg
via
Engadget