Amazon's "Unlocked" program will offer free paid apps and in-app purchases
4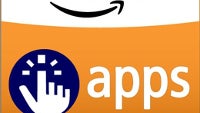 How would you like to pick up some paid apps from Amazon for free? You might get this opportunity soon. An internal presentation leaked to
Tech Crunch
revealed that the company will offer a new section of the Amazon Appstore called "Unlocked." The paid apps listed in the "Unlocked" section of the Appstore will be free, and Amazon will even pay for in-app purchases made from the apps listed in that section of the Amazon Appstore.
One promotion for the feature read, "
Introducing Amazon Unlocked for Apps & Games. Paid apps and in-app purchasing now completely FREE from Amazon
." The presentation revealed that big name developers like Sega will have some of their wares available in "Unlocked," and even some popular non-gaming apps like
Ultimate Guitar Tabs & Chords
are to be included in the program.
If you're wondering how the heck Amazon is going to get this past the bean counters and stockholders, there actually is a real world benefit to the online retailer. Getting the millions of Android users to visit the Amazon Appstore is a tremendous way to have a large percentage of them click over to the Amazon Store. There, they can spend real sums of money for products. Plans are for Amazon to promote "Unlocked" in its own flagship app and also use social media to get the word out.
So far, there is no specific date when "Unlocked" will be launched. Besides driving traffic to its main site, Amazon will surely see an increase in installations of its Appstore since that is where the "Unlocked" apps can be found. Users will be able to view the "Unlocked" apps by themselves, or mixed in with the rest of the games and other content.
source:
TechCrunch