Amazon updates its Android Appstore
7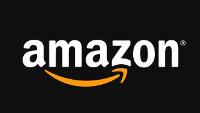 The Amazon Android Appstore has received a major update from Amazon and would you believe it? It matches the appearance of the Appstore on the new Amazon Kindle Fire HDX slabs. With the "free app of the day," Android users have been known to circumvent the Google Play Store every now and then. And with the "Test Drive" feature, you can test out an app for as long as a half hour before you buy it.
You might recall that Apple and Amazon had a little meeting in court as Apple wasn't pleased with the use of the Appstore name, as you can imagine. A trial was scheduled to start this August, but
both parties reached a settlement in July
of this year with the result that Apple would not sue Amazon. Apple claimed that it was its decision not to pursue the issue, saying that those who want an app from the App Store, know where to go.
If you're an Android user looking for some free games to play around with each day, or like the idea of checking out an app first before you buy it, why not give the Amazon a shot? Meanwhile you can check out the new look of the Amazon Appstore by viewing the screenshots that we've taken just for you, below.
source: AmazonAppstore via
AndroidCentral