Amazon stimulates Alexa software developers with strong subsidies
1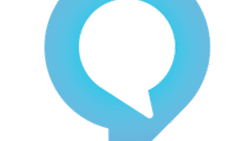 AI assistants are a real hot topic right now and fairly so, given the exciting development the industry has seen over the last few years. Amazon's Alexa, for example, which launched in late 2014 with 100 skills in the Echo home assistant, now tops 10,000 downloadable skills on its
platform
. The skills on Alexa resemble mini apps, but each of them is intended to perform a specific function. With developers around the world playing with the Alexa Skills Kit to create variety of software for the AI, Amazon has decided to nourish this healthy growth with
free-of-charge Amazon Web Services for Alexa skill coders
.
The company has just announced that developers will be able to build and host Alexa skills to AWS effectively for free, granting them a monthly credit of $100, on top of AWS Free Tier. The free package gives skill creators received only one million of AWS Lambda requests and up to 750 hours of Amazon Elastic Compute Cloud time. The company's move allows devs with a published Alexa skill to apply for the programme and receive an additional $100 per month in AWS promotional credits, should they incur extra charges for their skill. Thus, coders are effectively offered $200 worth of usage of Amazon services to enrich the Alexa experience through new functionalities.
"Today, we're excited to announce a new programme that will free up developers to create more robust and unique skills that can take advantage of AWS services. We can't wait to see what developers create for Alexa" – Steve Rauchin, VP of Amazon Alexa
Alexa seems set to further expand in the market as a preferred integrated AI for manufacturers in different industries of technology. After the software made its phone debut in the Huawei Mate 9, it was announced that the assistant will be integrated in
Ford and Volkswagen vehicles
, too. We are also already in the know that Alexa will get an
iOS version
, making it available to Apple fans. In this sense, Amazon's latest move to stimulate skill development seems like a well-thought venture to build on the variety and flexibility of commands for its AI, rather than a simple 'promo offer'. Still, fair play.
source:
Amazon
via
TechRepublic