Amazon reportedly working on two music subscription services, one specifically for the Amazon Echo
11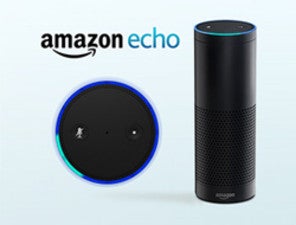 Amazon is reportedly working on a proprietary music streaming service specifically aimed at it's voice-enabled Echo speaker, as well as a more traditional subscription service, akin to those offered by Apple, Google and Spotify. The Echo-only subscription will supposedly cost half as much as other such services, namely around $4 or $5 a month, instead of the usual $10.
A report by Recode, citing anonymous "industry sources", claims that Amazon is gearing for a September launch date for both services, but there is no official confirmation on this as of yet. Said sources also claim that Amazon's cheaper subscription service would otherwise offer the same we've come to expect from other such offerings – namely unlimited music streaming on demand – and would differ from them only in that it would be bound to the Echo speaker.
Amazon already has a music streaming service in the face of Amazon Music, but since that is only available to Amazon Prime subscribers and offers a limited catalog of music, it comes as no surprise that the company would be trying to adopt the lucrative on-demand streaming business model. What comes off as a bit of a surprise ,though, are Amazon's plans to launch a separate Echo-only service.
Most users of music streaming services are mainly looking for ways to listen to their favorite songs on the go – they can already use their mobile devices and paid-for subscriptions to stream music at home. The argument can be made that nobody would listen to music from their phone's or tablet's speakers, but we wouldn't exactly jam out to what the Echo has to offer either. In both cases, we would opt for a HiFi system or at least some adequate external speakers.
Still, given the lower price tag of the service, Amazon might be able to tap into a niche audience that solely wants to stream music at home. We can't know for sure, but more info on Amazon's upcoming music streaming services is bound to pop up in the following weeks.
source:
Recode