Amazon invests $90 million to get its hands on chips that can extend the battery life of devices
2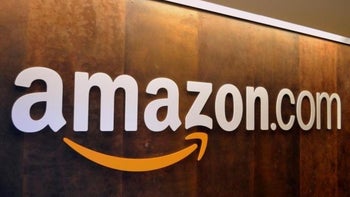 Toward the end of last year, Amazon spent $90 million to purchase Blink. This is a company that makes home security cameras. The reason for the acquisition might have little to do with security or even cameras. According to a report published today, those familiar with Amazon's thinking say that the company bought Blink to gain access to the latter's energy-sipping chips. Blink says that its cameras can run for two years on one pair of AA lithium batteries.
Amazon is said to be looking over Blink's exclusive chips to find out if it can use them to lower production costs and extend the battery life of devices like its Amazon Cloud Cam and possibly the Echo line of smart speakers. Amazon does sell a battery base for certain Echo models that allows the smart speaker to become portable. If Amazon could get its Echo devices to run for two years on a pair of AA batteries, that would open up a whole new market for the product, in addition to giving Amazon a competitive edge over its rivals.
It's not like Amazon can't add the Blink security camera to its Amazon Key program. The latter allows deliveries to be made even when no one is at home thanks to the use of a smart lock and a surveillance camera. The company came to Amazon's attention thanks to heavy sales of the Blink camera on the on-line retailer's platform.
"Battery life is a big issue in connected devices. Always-on cameras that last for months and don't require a wired connection or an electrician to install could be game-changing."-Scott Jacobson, managing director, Madrona Venture Group
Blink was owned by Immedia Semiconductor, and now that it belongs to Amazon, the latter will have a proprietary chip design that it can use in its own products. If the chip can improve battery life and help it expand use of the Echo and its Cloud Cam, this could be the best $90 million that Amazon has ever spent.
source:
Reuters