Amazon bringing its Appstore for Android to almost 200 countries, including Papua New Guinea and the Vatican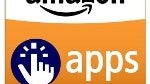 The problem with Amazon's application store is its
limited availability
, but that is bound to change pretty soon, as the company announced upcoming availability in almost 200 countries worldwide.
Amazon is definitely a force to be reckoned with wherever it has retail presence, so developers will be tempted to opt for the international distribution of their apps. The company is throwing all sorts of stats to convince them, it seems, such as the example of an app that logged in four times more sales on the Kindle Fire than on the Google Play Store.
Amazon Expands Global App Distribution to Nearly 200 Countries – Developers Should Submit Their Apps Soon to Reach Millions More Active Amazon Customers

Developers around the world reporting high monetization rates with Kindle Fire and Amazon Appstore

SEATTLE--(BUSINESS WIRE)--Apr. 17, 2013-- (NASDAQ: AMZN) – Amazon.com, Inc. continued the global expansion of its Appstore today by announcing that developers can now submit their apps for distribution in nearly 200 countries, including Australia, Brazil, Canada, Mexico, India, South Africa, South Korea, and even Papua New Guinea and Vatican City. These apps will be made available in the coming months when the Amazon Appstore for Android launches internationally for consumers. Registered developers who want international distribution will have their apps automatically made available for download, unless they designate otherwise. This international expansion is the latest in a series of Amazon Appstore for Android launches, which have included the UK, Germany, France, Italy, Spain and Japan. Signing up is easy and developers can get started today by visiting the Amazon Mobile App Distribution Portal.

Developers throughout the world are experiencing strong monetization and user engagement through Kindle Fire and the Amazon Appstore. The success is being driven by Amazon's large customer base and industry-leading e-commerce features like 1-Click purchasing, Amazon's APIs for In-App Purchasing (IAP) and A/B Testing, and GameCircle, Amazon's gaming experience for Kindle Fire. A recent study of more than 500 games that utilize in-app purchasing on Amazon found that GameCircle-enabled mobile games earned 83 percent more average revenue per user (ARPU) than non-GameCircle games.

"Amazon's platform is a complete end-to-end solution for developers wanting to build, market and monetize their apps and games on Kindle Fire and Android devices," said Mike George, Vice President of Apps and Games at Amazon. "Allowing developers to target distribution of their apps and games in even more international countries is yet another important milestone as we strive to serve consumers and developers globally. Many of our existing developers have localized their apps and games for international consumers, and we look forward to working with new developers that have been waiting to bring their apps to more Amazon customers across the globe."

Monetization Success
P2 Games is a UK based publisher of interactive games. "We launched our Kindle Fire version of Peppa Pig in January 2013 and within a couple of weeks we saw the sales on Kindle Fire overtake Google Play to a factor of four or five times," said Peter Sleeman, Director, P2 Games Limited. "Kindle Fire is now a legitimate contender and although our apps have been out much longer on the iOS formats our current rate of sale is close to parity with iOS most days."

Mobile Deluxe is the creator of popular games like Big Win Slots and Jewel Factory. "We see superior engagement, retention, and monetization from players who download our games from Amazon," said Sean Thompson, Vice President of Mobile Deluxe. "The GameCircle integration is helping us achieve 40 percent better per-user monetization rates compared to non-Amazon players. We're excited to continue this momentum as the Amazon Appstore grows into more and more international countries."

Playmous is a UK mobile games publisher. "We were excited to see how fast the Kindle Fire install base was growing in the UK and other European countries," said Anton Volnykh, Playmous. "Our initial launch on the Amazon Appstore in October was targeted to Europe only and we saw 4x growth in paid downloads when we launched the second campaign in just 6 weeks after the initial release. Moreover, our conversion rate from the free version to the paid version of the game has been 30% higher than on other app stores on average with the same product."

Anuman Interactive is a French multimedia publishing company. "With 30 apps released since April 2012, more than 80 percent of the Anuman's Android sales were realized on the Amazon Appstore," said Stephane Longeard, CEO Anuman Interactive. "This store is extraordinarily easy to use with its recommendations system and secure 1-Click payment technology. We are really glad to reach people all over the world, thanks to Amazon Appstore."

Developer Support
Big Duck Games is the developer of the popular puzzler Flow Free. "We've been distributing our games on Amazon since May 2012. Today, we have many hundreds of thousands of daily sessions on Amazon," said Sharon Newman, Vice President, Big Duck Games. "It's a great audience that deeply engages with our games, and we're excited to reach an even larger audience with the added international launches of the Amazon Appstore."

Imangi Studios is the creator of the popular game Temple Run. "We've integrated with Amazon's In-App Purchasing and GameCircle APIs, which was a breeze," says Keith Shephard, CEO of Imangi Studios. "We've seen significantly higher customer engagement with Temple Run since the integration, making the few, short steps worth it. We're looking forward to following the Amazon Appstore as it expands into more international countries."