Alphabear is the rare word game that is actually fun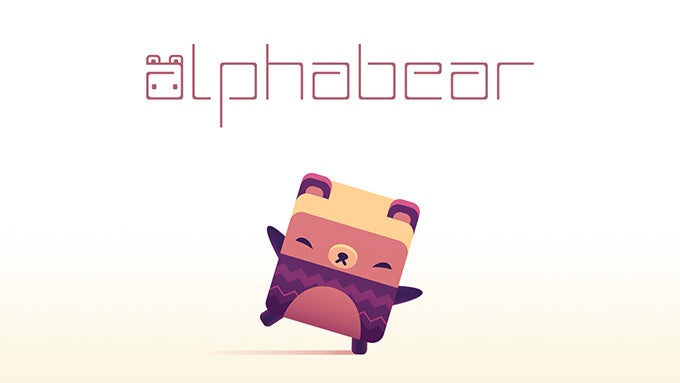 Here's an opinion: word games are kind of boring. Their gameplay is usually centered around a single mechanic – forming a word with the letters given, with little to no variation. Granted, there's little a developer can actually do to change up that formula, but there's a few rare cases where such as feat has been proven to be achievable. One such example is Alphabear – as a word game, it doesn't deviate from that same core idea, but it adds enough bells and whistles on top to actually make it fun and engaging.
At the start of a level, players are presented with a board with a few active letters which can be tapped in any order to create words. Letters must be used in a specific number of turns, indicated by the small number on the bottom right of their tile, or else they turn to stone and become unusable. Upon forming a word, adjacent tiles become active letters, and so on until the player runs out of letters or possible words.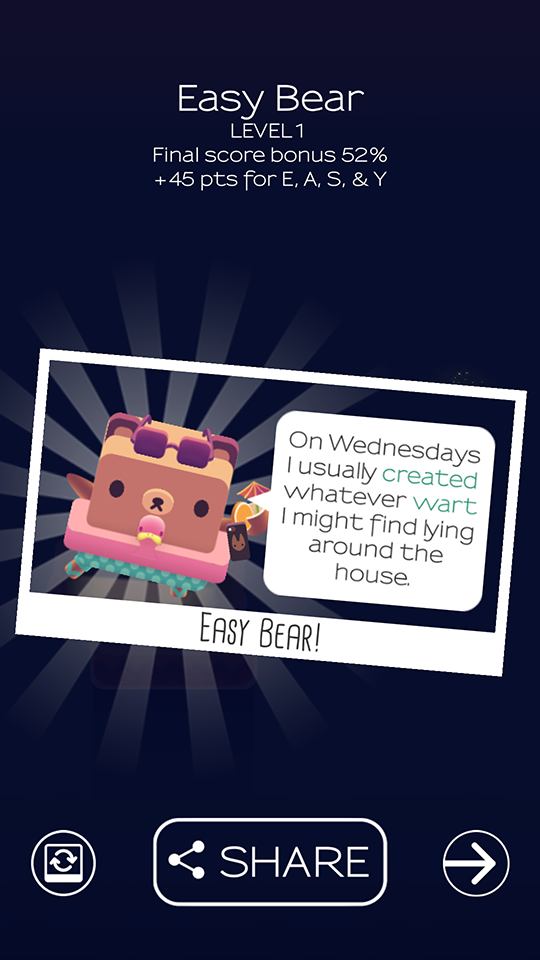 At the end of each level players are rewarded with a cute non-sequitur constructed with their words
But here's where things get interesting: beside letter tiles, players are also presented with one or more rectangle-shaped bears, which take up tile space. After the player forms a word, bears take up the space left behind, and one of the end-level goals is to fill as much space as possible with bears.
Before the start of a level, players are offered a choice of what kinds of bears will appear on the play field, and each bear offers its own special bonus, after which it is named. So for example, the Easy Bear gives more points for the letters e, a s, and y, the fore bears gives a bonus for four-letter words, and so on.
There are several types of levels – ones which give players a target score, time-limited ones, and even boss battles, the latter of which can be found at the end of each chapter. Each chapter offers thematic bear unlocks, such as horror- or animal-based ones. Apart from that, the only differences between chapters are in terms of difficulty, and players are free to replay earlier levels, with letters being completely randomized each time.
The game's art direction can only be described as "hopelessly adorable" – each of the bears has its own, unique design, which warps and distorts as the bear expands in size. Also, bears on the board occasionally offer encouragement to the player by rating their words as "great" and "awesome".
Being a free-to-play game, Alphabear has its own version of a playtime-limiting mechanic in the form of honey. Players are given a set amount of honey each day, which is depleted by starting a level, with some levels costing more than others. This is rarely a problem, but boss battles can be particularly expensive, and free play essentially allows for trying a boss level only once per day before the honey is depleted.
Still, Alphabear is one of the few word games that are actually fun, and we definitely recommend it. While the free-to-play element can sometimes get in the way, the game is still very much worth playing.
Download Alphabear: