Alleged HTC website snapshot leaks an HTC Elation WP8 handset with "quad-core", looking just like the One X
17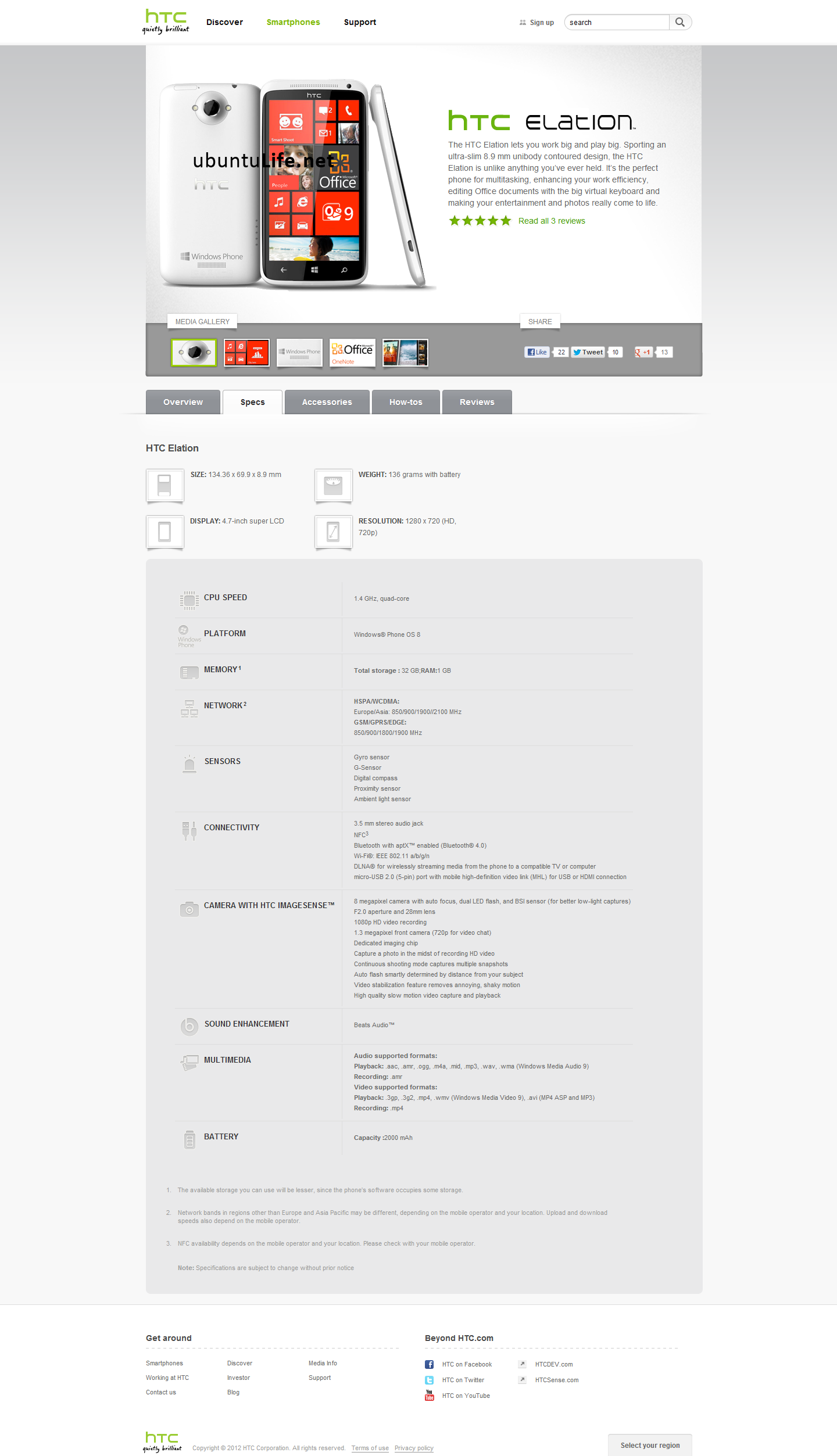 Now we wouldn't put too much faith into this claim as there are some subtle issues with its details that perked up our BS radar, but an alleged screenshot from HTC's website is making the rounds, and it depicts an
HTC Elation Windows Phone 8 handset
.
Of course, the page has been conveniently "pulled down" afterwards, and now there is only a 404 error there, like the error given after you type
any
phone name in the web address.
Moreover, the "screenshot" reveals a device that looks identical with the
HTC One X
, whereas the leaked
HTC 8X
looks much different. To further solidify the argument that this might be a "nice-try" fake, is the listed "1.4GHz quad-core" chip.
Considering that Qualcomm is the supplier of Windows Phone 8 silicon, and with its dual-core Snapdragon S4 reincarnation, rather than the quad-core
S4 Pro
, the whole thing is to be taken with a grain of salt, as is this WP logo slapped on the back, looking a bit out of sync. What do you think?