Alleged Google Pixel 2 protective cover hints at large top and bottom bezels for the phone
40
Google has high hopes for its
Pixel 2
and
Pixel 2XL
. To understand that,
all you need to see is the television commercial about the Pixel
that promotes the October 4th unveiling of the two sequel models. In the ad, Google shows hundreds of questions people ask about their smartphone, including
What's wrong with my phone's battery?
Why is my phone always out of storage?
Why does my phone take so many blurry photos?
Why doesn't my phone understand me?
Why is my smartphone so slow?
It appears that Google will tell us on October 4th that the Pixel 2 and the Pixel 2 XL are the phones for you.
Last year, HTC was the ghost manufacturer behind the original
Pixel
and
Pixel XL
. This year, the Pixel 2 will be HTC made, while LG is the company behind the Google Pixel 2 XL. That may explain why the latter is said to resemble the
LG V30
. But where does the Pixel 2 draw its inspiration from? A picture showing alleged protective screen covers for the new Pixel models shows that the inspiration for the Pixel 2 has to be a few years old. With top and bottom bezels as thick as a juicy steak, the Pixel 2 doesn't look like one of today's cutting-edge bezel-less screens with an edge-to-edge display. Instead, it appears that the dual front-facing stereo speakers are taking up space that could have been used toward a bigger, but bezel-less display.
On the other hand, the Pixel 2 XL protective cover makes it appear that the Pixel 2 XL is a 2017 model with a bezel-less display, no questions asked. There is also the possibility that both protective covers are bogus. With the unveiling of the Pixel 2 and the Pixel 2 XL due this coming Wednesday, if you can hold on for a just a few more days, we will find out exactly what the Pixel sequels will look like and whether they will be challengers to the 2017 iPhone models like Google is hoping for, including the
Apple iPhone X
.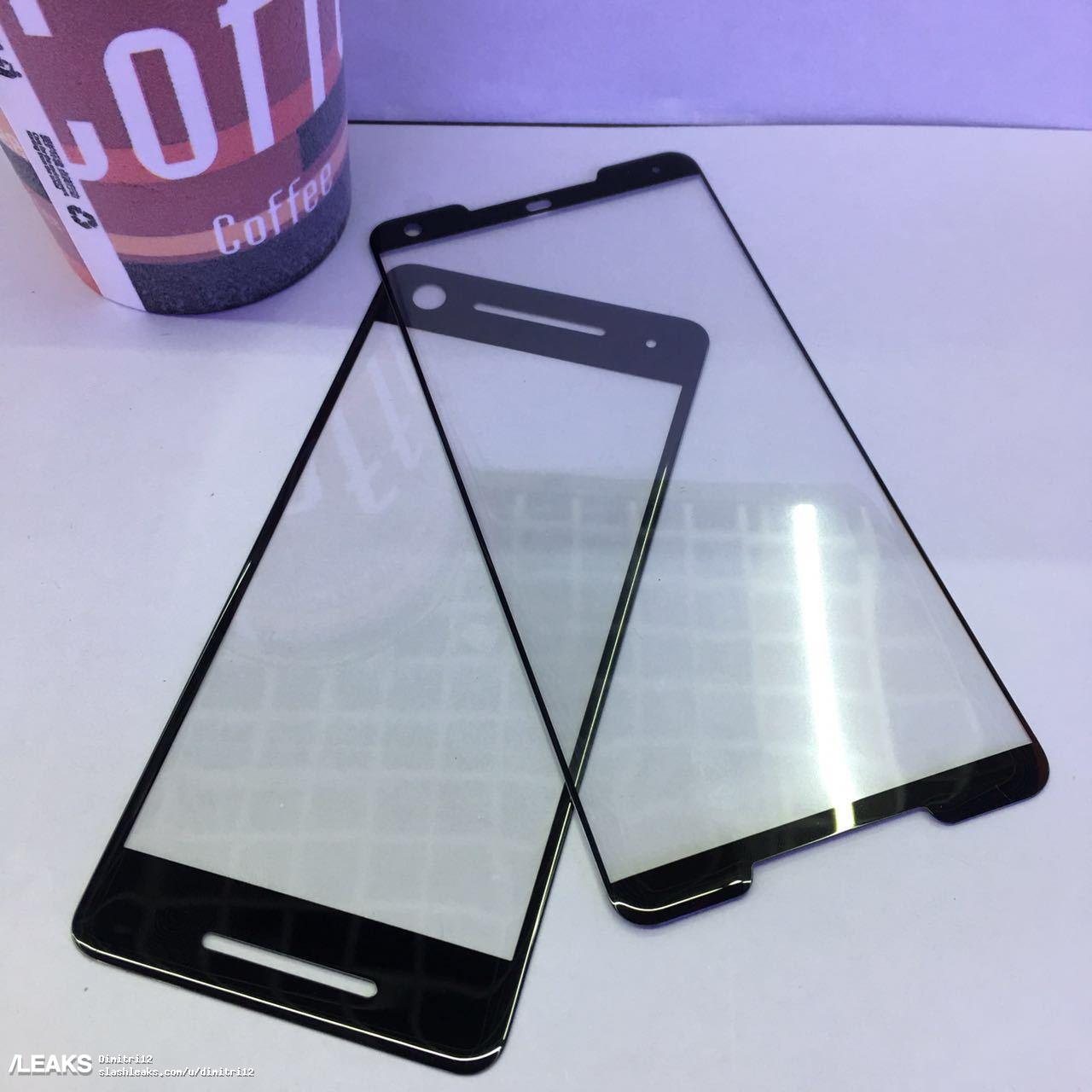 Leaked protective covers allegedly for the Pixel 2 at left, and Pixel 2XL at right
source:
SlashLeaks