Alleged CAD renders of the Huawei Mate 10 Lite surface with a 16:9 screen and dual cameras (Update)
5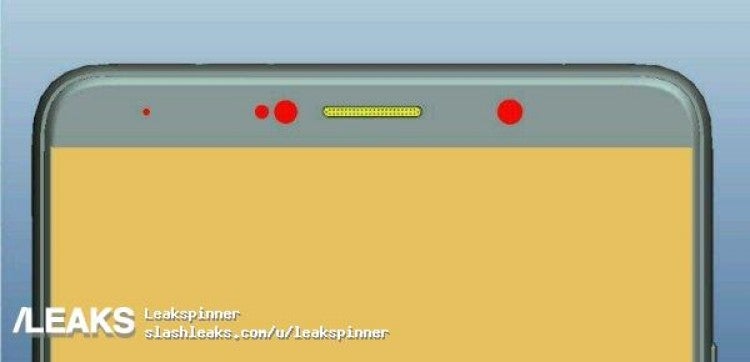 Update:
According to Evan Blass
, the
now-official
Huawei Maimang 6 will actually see a Western release under the name Huawei Mate 10 Lite. So if these renders are indeed real, the device in question is most likely the regular Mate 10 (which we seemingly erroneously claim will have a tall display aspect ratio here). With that in mind, you can read the original article in its entirety below.
Huawei's Mate 10 — or to be more specific, three different devices all bearing the name — is coming in just a month. So it's not that surprising that we're seeing an increasing amount of leaks about the series, though we still have very little info on the regular Mate 10, rather than its Pro and Lite siblings.
But today we seem to have another possible look at one of the three devices — the
Mate 10 Lite
— this time in (potato quality) CAD render format. Design-wise, it looks pretty consistent with the design we saw in
OnLeaks' schematics-based render from a while back
. But there's one notable difference: while the regular Mate 10 will most probably feature a tall aspect ratio, the phone we see in today's pictures has a regular, 16:9 screen.
This, in fact, is what leads us to believe what we're looking at is the Lite instead of one of the two other Mate 10 siblings, as it is said to be the only member of the family not to get the tall display treatment. Still, users allergic to bezels will be happy to know even the (presumably) least expensive Mate 10 will shave off those millimeters — though the bottom bezel still has enough room to house the relocated fingerprint sensor.
The Lite is said to feature the same high-end
Kirin 970
chipset as the rest of the Mate 10 series, which is a welcome change from its mid-range predecessor. Both the 12/20 MP dual camera setup on the back and the 4,000 mAh battery found in the Mate 10 Pro will also be present in the Lite, though RAM will be reduced to 4 GB, while screen resolution will be a slightly lower 2,560 x 1,440 pixels.
The Mate 10 series will debut on October 16th at an event held in Munich, just like last year's Mate 9. We expect at least one of the three variants to make its way stateside, though Huawei might surprise us with an even wider worldwide release this time. We've seen some (slightly ridiculous) rumors about pricing, which called for a
$1110 Pro and $599 Lite
, though given how similar the two devices are in terms of specifications, we expect those to be false.