Preparing for the unfortunate event of phone theft or loss: the complete guide for the paranoid iPhone or Android user
16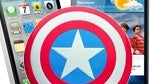 Some of us have experienced it, others have heard stories about it. Phone theft or loss – one of the most unfortunate things that could happen to a geek, and a pretty unpleasant experience for a regular person as well. Why are we so attached to our phones? Well, it's simple – this device is 24/7 with us. If we're not playing games on it, it's sitting right next to us, on our desk; if it's not in our pocket, it's near our ear, letting us have a conversation with a good friend of ours. No wonder that when it so happens that we are suddenly left without it, our daily routine is beginning to come apart, not only because our precious little friend is alone somewhere out there in the cold, but with recent advancements in mobile technology, this could also mean that we're left without internet on the go, without our business contact data, valuable info and documents, email access... the list goes on and on. The unpleasant consequences of your phone being stolen of lost can be quite numerous, but thankfully, there are now lots of ways we can minimize the negative impact. Let's explore those for our beloved iPhone and Android devices!
Protecting the iPhone:
Apple has done some much appreciable work in the security department of iOS. Proud iPhone users can take advantage of the Find My iPhone service, which allows them to locate their lost handset, as well as to remotely lock or wipe it. These are all very useful and neat features, but before one is ready to remotely wipe all of their valuable information from their iPhone (after all, if there's no valuable info, there's no need to wipe the device anyway), one should never forget they first have to back-up their contacts, calendars, notes, apps, etc. on their computer. Yep, backing-up is an integral part of preparing for that tragic day, when your phone might eventually end up stolen, or lost... though we hope that it never comes!
A rule of thumb in this respect is that you should
make sure to sync
the iPhone with iTunes relatively often (don't forget to check those Sync Contacts and Calendars boxes!). This will ensure that all info you've added to your device recently is safely backed up with your computer. A nice thing iPhone users can look forward to is the ability to sync over the air, which will come with iOS 5, so that will simplify the whole thing quite a bit. There is a way to do OTA syncing of contacts and calendars right now though, and that's done with the help of Google's servers. What you need to do is
set Gmail as an Exchange account
.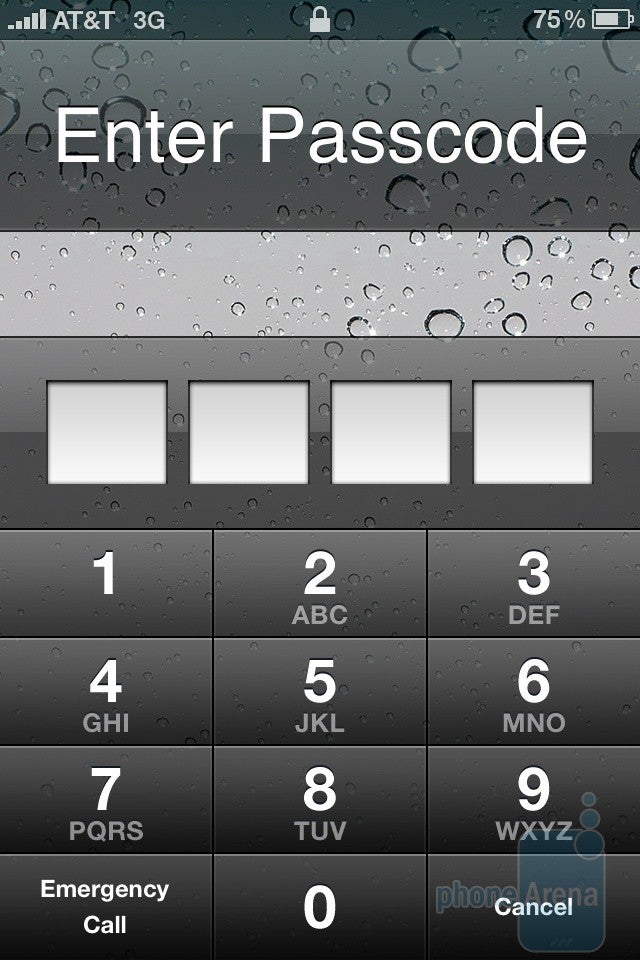 iPhone's passcode lock
Now that your contacts and other important info are safely backed-up, you can start thinking about active protection. The first clever thing to do would be to activate the Passcode Lock option from Settings. This way, even if your phone gets stolen, the bad guy won't be able to get access to your info. Even a "simple" 4-digit passcode will be quite difficult to guess.
Then comes the fun part –
setting up your Find My iPhone
. For the purpose, you need to use your iPhone in order to create a MobileMe account and eventually activate the Find My iPhone service. From then on, should you happen to lose your handset, you can simply open me.com on another device/computer, log in using your Apple ID, and a world map will appear before you. In case you've previously allowed Find My iPhone to use your iPhone's location (which we recommend), the service will pinpoint the exact location of your lost phone within a matter of seconds. In addition, you'll have the options to A) display an on-screen message with an accompanying 2-minute sound (maybe a good soul has found it and wants to return it, but doesn't know who to call?), B) remotely lock the device, even if it has been unlocked when stolen, or C) remotely wipe the iPhone, which will get rid of all data that you might not wish someone seeing.
It's really a good thing that Apple chose to craft all these services, providing you with all the necessary tools to successfully protect your device and any private data stored on it. Okay, we made sure everyone with an iPhone know what to do in critical situations, it is now time to turn our attention to the much more open nature of the Green Robot:
Protecting Android:
One should be significantly more concerned about securing their device, if it runs on an "open" platform such as Android. Thankfully, almost anything that you do on your Google-powered phone, stays with Google, so to speak. That is in case you log in with your Google account, which we recommend. This allows you to seamlessly sync your data with the marvelous world of the cloud, where it will live happily together with other people's data.
When
setting up your Android handset
for the first time (or, alternatively, from the settings screen), be sure to check the box saying that your device will be backed up with your Google Account. That will keep info such as your contacts, apps, passwords, and other data constantly synced with Google's servers.
Okay, Google has made the
back-up phase
easy for us. Now comes the time for some more advanced actions, which will further secure our Android phone. The first thing is to set up the screen lock, which is done from the Location and security screen in the Settings. Android gives you the option to choose between setting a custom drawable pattern (pretty cool one), a numeric PIN, similar to Apple's way of doing this, and a normal password, which could contain letters, numbers, symbols, etc.
Now,
no one but you can unlock
your phone and start playing with the potentially sensitive information stored there. But what happens if you lose it, or it gets stolen? Google hasn't provided its own solution for remote tracking, locking or wiping, but fortunately, there are some pretty good third-party services out there that will get this job done for you. A reliable and polished solution seems to be the
free Lookout Security & Antivirus app
. It scans your apps for malware (important for an Android handset), performs an additional back-up of data (you can disable this if you want), as well as grants you with the ability to remotely track your device on a map, via a web-based interface. In order to take advantage of neat features such as remote lock and wipe however, you'll have to upgrade to a premium version. Another alternative is
McAfee's Mobile Security
, which has a terribly tough registration process, but once you get past that, also offers anti-virus protection, remote track, lock and wipe, along with back-up and restore functions, along with a 7-day free trial. Note, however, that some manufacturers, such as HTC and Samsung, are offering their own solutions for mobile tracking, locking/wiping, etc., so you might first want to check your manufacturer's own service, before jumping to a third-party option.
A pretty neat trick, however, is found with the Plan B app, again from the developers behind Lookout Mobile Security. It is actually a tool which can help you locate your phone, even if you didn't have a remote tracking software previously installed on it. Should you lose your device, you can install Plan B from the web-based Android Market. Once installed, the app will automatically start up and send the location of your handset to your Gmail account. Nice, huh?
So, you now have all the needed knowledge of how to secure the valuable information stored on your iPhone or Android, as well as what to do if your mobile device gets stolen or lost. Even with that, it goes without saying that your most powerful weapon against such unfortunate situations would be your common sense. Paying some extra attention to where and when you leave your gadget can certainly prove priceless and save you quite some trouble.
Then again, no one is perfect, and mistakes happen, so we know that what you learned from this guide won't be useless. Above all though, we hope that you'll never have to use any of these awesome security tricks that you learned here!