Alien Dalvik 2.0 brings Android apps to iOS
19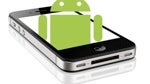 Dalvik is the virtual machine technology in that runs apps in Android, and Alien Dalvik is the tech developed by Myriad to allow Android apps to run on non-Android devices. Now, Myriad has announced Alien Dalvik 2.0 which is a huge step forward in Myriad's goal of creating a single standard for apps.
According to Myriad, Alien Dalvik 2.0 will allow most Android apps to run "unmodified" on non-Android devices like iOS devices, but the tech could also be loaded on e-readers, TVs, and lots of other platforms. The aim is to create a single standard for apps so content can be run on many different devices and screens seamlessly. Myriad wants the system to be completely transparent and says that user could even play Angry Birds on a TV (although fairly soon that should be available through Google TV anyway.)
The possibilities of this are pretty interesting, especially the idea that Android apps could run within iOS (we're assuming jailbroken iOS of course). Myriad will be showing off a demo of Android apps running on an iPad at CTIA next week, so we'll bring that to you when it's released.