Alexa received over 1 million marriage proposals last year, but turned them all down
8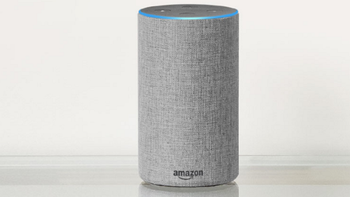 Perhaps Alexa is saving herself for some
thing
more her type.
Business Insider
cites Amazon as the source of its story that claims Amazon's virtual personal assistant received over one million marriage proposals last year. All of those who asked for Alexa's, uh, hand in marriage were turned down with responses along the lines of "We're at pretty different places in our lives. Literally. I mean, you're on Earth and I'm in the cloud."
One Amazon Echo owner wrote a review on Amazon that reads like a love letter, and calls Alexa "a nearly perfect spouse." Obviously, these proposals are mostly jokes although some see virtual assistants as a friendly ear that will always listen to them, much like you would expect from a spouse. In fact, an author who just penned a piece on Alexa for
The Atlantic
, told her Google Assistant and not her husband how lonely she was feeling.
According to NPR and Edison Research, by 2021 there will be the same number of virtual assistants on Earth as people. Granted, many smart speaker owners have multiple units, but that is to make sure that the assistant is accessible from different rooms in the house. These are the clingy guys and gals that Alexa was wise to turn down.
So yeah, a personal assistant like Alexa can provide people with the emotional connection that they might not be receiving from their spouses, but even Alexa knows that she probably can do better than a flawed human being. In fact, she might have a thing for that smart washing machine in the laundry room.