Alcatel quietly released the first ever smartphone with both front and rear dual cameras
15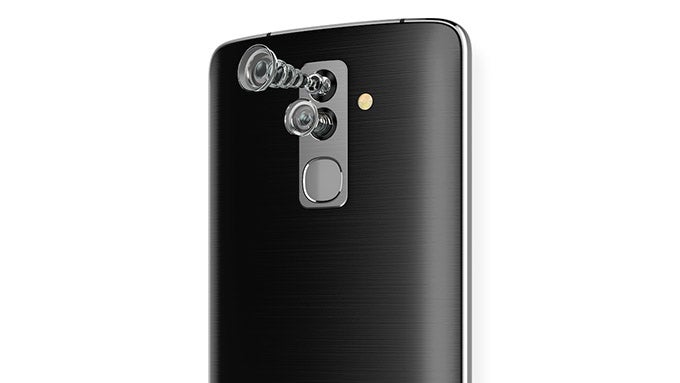 You may know Alcatel as the budget smartphone brand by TCL Corporation, which also currently owns the rights to the BlackBerry name. So it's something of a surprise to find out that the company has very quietly released the first smartphone equipped with a dual camera system on both the front and the back.
Even more surprising is the fact that the device, named Alcatel Flash (not to be confused with the
Alcatel OneTouch Flash
or
the
Alcatel Flash 2
), is only available in a few Middle East countries, and we can find no press release officially announcing its existence. Also, no pricing information seems to be available, as clicking the "buy from" link only brings up a list of physical store locations.
As for the device itself, it's standard Alcatel fare – it sports the 10-core MediaTek Helio X20 with 3 GB RAM and 32 GB of internal memory, and runs on Android 6.0 Marshmallow. That puts it firmly in the mid-range, though Alcatel clearly bets on its cameras to make it interesting: this is the first phone ever with two dual-camera modules, both of which appear to be of of the monochrome/color variety, similar to what Huawei employs in
its flagships
. The rear sensors are Sony's 13 MP IMX258, with an F2.0 aperture, while the front features an 8 MP plus 5 MP sensor combo.
The phone's cameras seem too support all of the functionality usually associated with dual cameras, such as an iPhone 7 Plus-like
portrait mode
and selective photo coloring. Also included are the so-called Super Selfie Mode and Super Fine Mode, and the phone can also export pictures in RAW format as well.
Apart from that, the Alcatel Flash has a 5.5-inch, 1080p IPS LCD screen, a 3,100 mAh battery, a back-facing fingerprint scanner, and also supports two SIM cards. We're not yet sure whether the phone will be released outside of the Middle East, though it looks too good (by Alcatel standards, anyway) to not be.
Recommended Stories