Alcatel One Touch Scribe Pro leaked – 6-inch display, quad-core processor for $300
7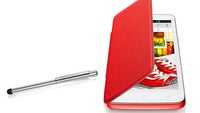 While all eyes are on Samsung in anticipation of its
Galaxy Note III
phablet, the lesser-known company Alcatel is quietly working on a large-screened alternative of its own. It is known as the
Alcatel One Touch Scribe Pro
and details about it were just leaked online by the one and only Eldar Murtazin.
Looking at the specs sheet for the Alcatel One Touch Scribe Pro leads us to believe that it will be a pretty decent Android device offering lots of value for its money. The chip powering the device, the make and model of which aren't yet known, has a quad-core 1.5GHz CPU. On its front resides a 6-inch display, and since its resolution isn't mentioned, we're assuming it is of the 720p variety at best, which is still acceptable. A 13MP main camera and a large, 3400mAh battery, and dual-SIM functionality are also in store for the One Touch Scribe Pro.
In addition, the leaked photo shows a couple of accessories made for the One Touch Scribe Pro. These include a capacitive stylus, which is presumably not much more advanced than those cheapo universal ones, and a flip cover, through which the current time can be displayed.
The Alcatel One Touch Scribe Pro is expected to retail for a very reasonable $300 when it is launched later this month. Hong Kong is said to be among the first markets to get this new device, with no word on whether it will ever land in Europe or the US.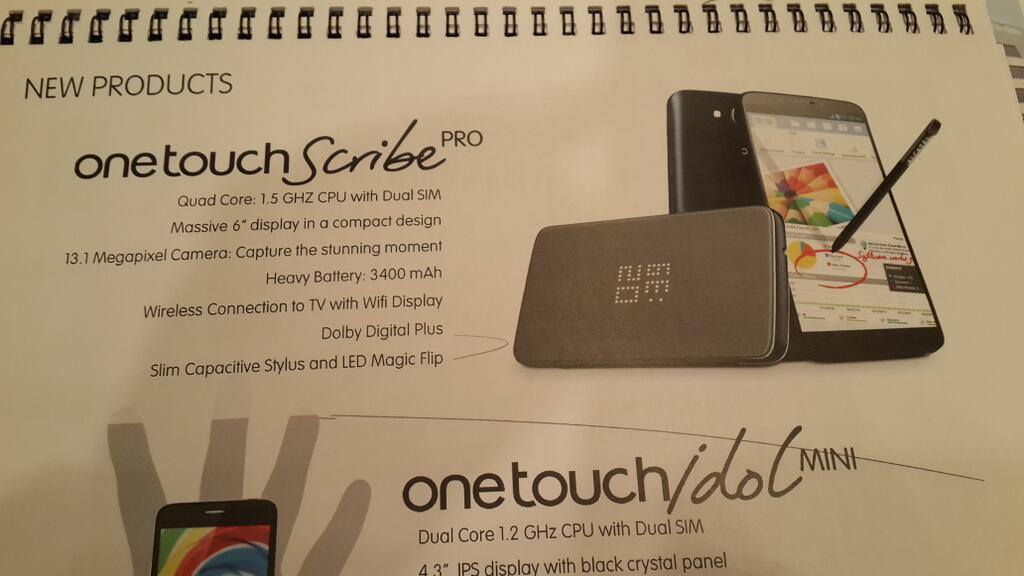 The Alcatel One Touch Scribe Pro