Alcatel-Lucent CEO to step down, door sure to hit on the way out
6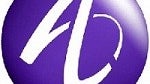 It is a job that may not have a lot of appeal for veteran international executives, chief executive of Alcatel-Lucent.
Based in Paris, current CEO Ben Verwaayen will vacate the position in the near future. The company recently mortgaged significant business units in order to secure loans of about €2 billion while it undergoes a restructuring plan.
Alcatel-Lucent makes telecom, internet and wireless switchgear. The company has been losing money for years as it has been unable to regain profitability as the sector has changed over the past few years. In order to get the loans, Alctel-Lucent had to offer up business units and patents held by Bell Labs (once part of the original Ma Bell) in New Jersey, as collateral. That has some worried that the "crown jewels" could end up in the hands of lenders.
Unfortunately for Alcatel-Lucent, it will not be so easy as to have the Board of Directors appoint a new CEO. Verizon and AT&T are Alcatel-Lucent's two biggest clients, accounting for more than 20% of the company's revenue, and they are expected to have input on the proceedings. In fact, they were consulted before the announcement that Mr. Verwaayen would depart.
What Alcatel-Lucent needs is someone who knows the business, the US regulatory and telecom sector and has connections with the French government. That kind of character would more often than not require and demand the ability to operate with a loose leash. However, the Board is determined to find someone that will execute the restructuring plan as designed. That is a tall order and the restructuring plan is not a shoe-in for success.
The company was recently de-listed off France's CAC-40 index. What is really troubling is that it is not like there is no revenue coming into the company. The internet-routing business rose 26% and brought in over €574 million and the wireless segment raked in over €913 million, yet the company is posting billion-Euro losses each quarter.
If the restructuring looks like it might head south, we would not be surprised if US telcos made an effort to acquire the company if for no reason other than to keep the patents out of the bankers hands given the feeding frenzy that occurred when Canada's telecom darling, Nortel, dissolved and sold off its patents.
source:
The Wall Street Journal