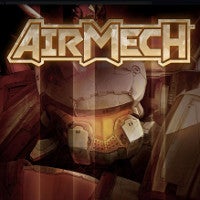 Say goodbye to your social life folks! If you're in that pool of people that love PC style real-time-strategy games, you're seriously going to be ecstatic to know that something spectacular is coming to mobile down the road. During PAX Prime in Seattle, we got a special sneak peek at an early build of AirMech running on Android, a revolutionary action real-time strategy game from the people over at Carbon games. Developed initially for the PC, where it'll be available for play starting on October 10th, it'll eventually come over to the mobile scene.
If you're not familiar with AirMech, it's a real-time strategy game similar to popular titles like StarCraft and Command & Conquer, but there's an action element to it. Not only are we able to command an army of various transforming robots, but we can actually control them individually as well – giving players a unique experience where the tide of battle can be won by a single character in the game.
Visually, the game looks pretty sweet for something running on an Android tablet, as it employs most of the same graphical elements seen by its PC counterpart – albeit, the PC version naturally has more polish. For example, the mobile version lacks any of the shadow elements in the game. Still, we're impressed by how swiftly this early build is able to perform, seeing that there's a ton of animation going on as things are blowing up on screen.
Since this game was developed for the PC initially, the control schemes are obviously going to be different. So far, the interaction relies heavily on touch controls, which seem a bit alien at first, but it's something that we're able to adapt after a bit. Thankfully, it looks as though the game will also support on-screen analog sticks to match the control feel of its PC counterpart. In addition, it's mentioned that it'll also support various mobile gamepads as well (think
Moga's controllers
).
Although there's no concrete date for the mobile version of AirMech, you can grab it when it debuts on October 10th on the PC. You might want to pick it up then, just because you'll be able to continue playing the game on mobile with your account – meaning, you won't have to have to repurchase things when you decide to download he mobile version.