After months of waiting, you can now purchase BeatsX for $149.95
12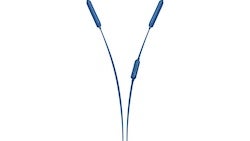 After
delay upon delay
, the day has finally come - you can now purchase the all-new BeatsX Earphones. In case you've been living under a rock as of late, BeatsX are the latest W1-equipped headphones to hit the scene, and just like the PowerBeats 3 and AirPods before them, they bring a lot of added functionality and convenience to the table that you simply cannot get with a traditional pair of Bluetooth headphones.
When used with an iOS-powered device, pairing the BeatsX for use is incredibly simple. All you have to do is ensure that Bluetooth is turned on on your iPhone or iPad, have BeatsX near it, and then hold down on the power button for a few seconds. Doing so will prompt you with a message on your iOS device that it sees the BeatsX, and hitting the Connect button will then tie your pair of BeatsX to virtually any Apple device that's connected to your iCloud account. Along with the incredibly easy pairing process, Apple's W1 chip also provides for extended range and better battery life when compared to the competition. You can certainly use BeatsX with non-Apple gadgets, but just be aware that the pairing process won't be quite as magical since that W1 chip won't be used to its full potential.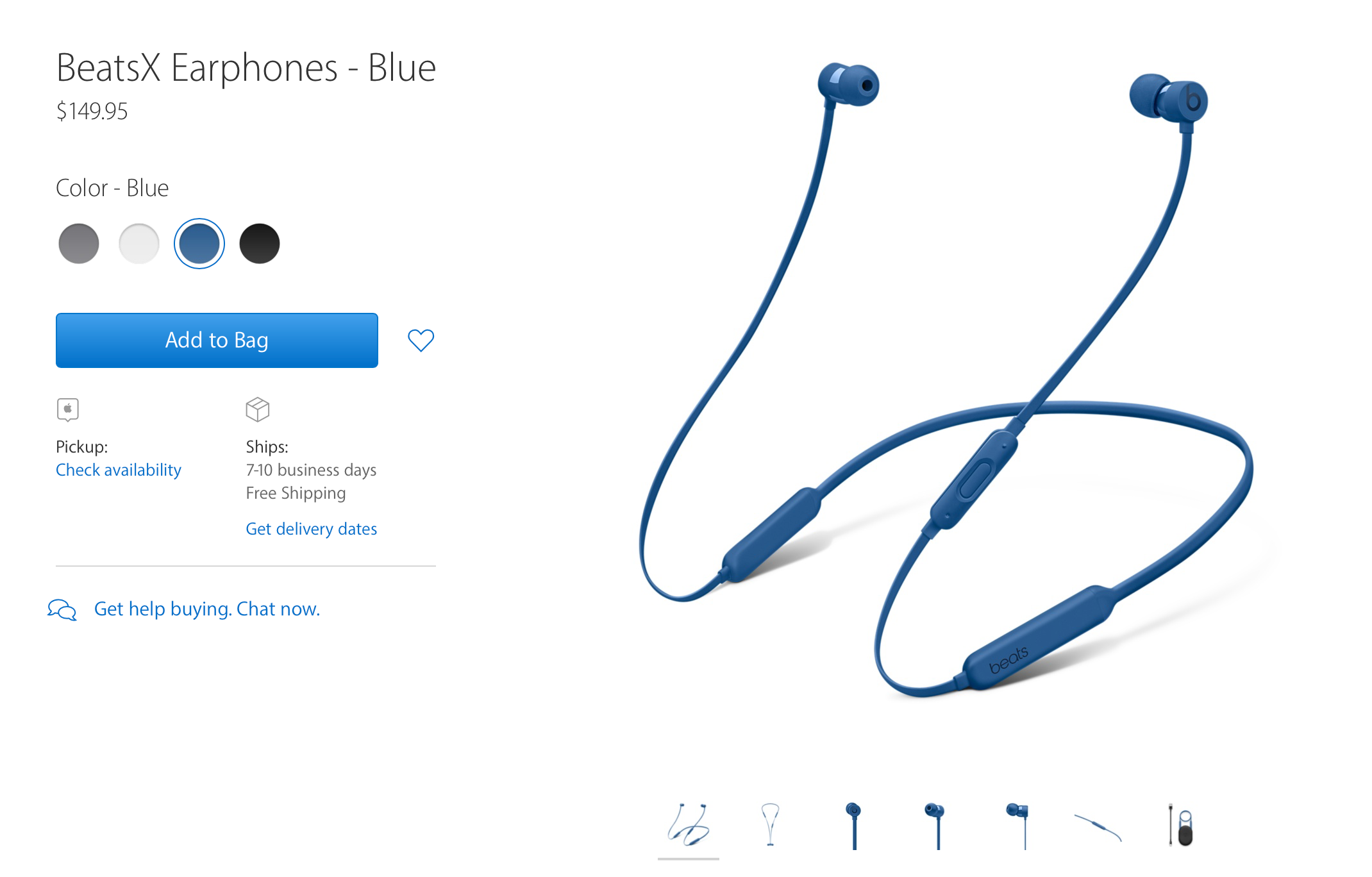 BeatsX feature an advertised 8-hours of use on a single charge, and its Fast Fuel technology touts an additional 2-hours of use time after being plugged in for just 5-minutes. Unlike the AirPods' one-size-fits-all design, BeatsX come equipped with four eartips and wingtips to deliver the most secure and tight fit possible, helping to ensure that the headphones won't come out of your ear while engaged in a particularly intense workout session.
On Apple's website, you can currently purchase BeatsX in Gray, White, Blue, and Black for $149.95. Both the White and Black variants are currently set to ship within 1 business day at the time of this writing, but the Blue color won't ship until 7-10 days after your order, with the Gray version also being hit with a 2-3 week shipping delay from the time that you make your purchase.