Adobe warns that not all Android 2.2 devices can run Flash Player 10.1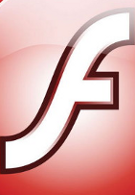 While those with Android phones running Froyo probably think that they will be able to install Flash Player 10.1, the truth is a little different. Adobe has confirmed that smartphones powered by Android 2.2 have processor requirements that must be met in order to run Flash. The speed of the chip depends on the resolution of the display on the device. For example, on Adobe's web site, it says that an Android handset powered by Froyo and equipped with a VGA screen, needs a processor clocked in at 550MHz or faster and hardware Vector FPU support in order to be able to use Flash Player 10.1. If the screen is WVGA, the chip needs to be a dedicated Cortex A8 800MHz or faster, along with the hardware Vector FPU support.
According to Adobe, the Nexus One, HTC EVO 4G, HTC Desire, Motorola DROID, Motorola DROID X and Motorola DROID 2 are all certified to run Flash. The software firm says it is aware of some Android 2.2 phones that will not meet the minimum requirements. Because these units have not yet been introduced by their manufacturer, Adobe will not reveal the names of those devices.
source:
Adobe