Adobe might stop work on its mobile Flash player, nixes 750 jobs too
20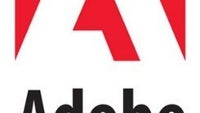 Now that would be a sad day for democracy - sources "close to Adobe" have revealed that the company might
stop its development of the mobile Flash player
we all know and love on our Android devices, and the
BlackBerry PlayBook
.
We don't know yet if that will affect the latest release that was expected to boost performance multiple times introducing a
hardware-accelerated component called Stage 3D
, because after the desktop version, Stage 3D was supposed to show up in Android Market, and never materialized.
The sources have sent a statement, which Adobe is expected to post officially today, and it seems that the company will be focusing more on Adobe AIR and native apps done with it, as well as HTML5 work, rather than develop the Flash player further.
Our future work with Flash on mobile devices will be focused on enabling Flash developers to package native apps with Adobe AIR for all the major app stores. We will no longer adapt Flash Player for mobile devices to new browser, OS version or device configurations. Some of our source code licensees may opt to continue working on and releasing their own implementations. We will continue to support the current Android and PlayBook configurations with critical bug fixes and security updates.
Well, it was fun while it lasted, and even if the player stays in its current state, it should be still good to bear the transitional period in which everyone moves on to HTML5.
This might have been forced by cost-cutting initiatives, since we doubt Adobe earns much from its mobile Flash player but development hassles. The company said that it will let 750 people go during the restructuring, focusing on digital media and marketing. Music to our ears was the announcement that it will deepen the development of "touch-based" apps for tablets, which means that excellent
Photoshop-on-a-tablet demo
it showed won't go to waste.
Adobe expects this restructuring to cost it up to $94 million, mainly for severance pay. The company will be briefing financial analysts on the decision today, so stay tuned for more news from the Adobe camp.