Adobe Touch Apps: Is a new era of mobile productivity upon us
7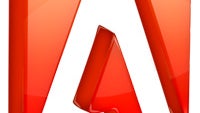 Adobe recently introduced a brand new family of apps —
Adobe Touch Apps
— designed specifically for use on tablet computers. Obviously, the purpose of the new set of six applications is to give you the tools that you need to be a bit more creative on your tablet. Currently available on
Android Honeycomb devices
, the new programs include Adobe Photoshop Touch, Debut, Proto, Collage, Ideas and Kuler. At first sight, this seems like an impressive line-up of productivity software, so we wanted to look deeper into it and see exactly how much productivity it supplements our tablets with.
Due to the
iPad
's early lead and superior developer support, Apple's tablet has been enjoying a lot of quality applications, tailored to the needs of productive individuals. However, exactly the opposite situation has been observed when it comes to tablets running on Android. Even to this day, well-made productivity apps for Honeycomb are very few and far between, which makes us extremely enthusiastic when a major developer like Adobe releases something new for the OS. This is certainly one of these moments, but is our enthusiasm justified this time?
The Touch Apps family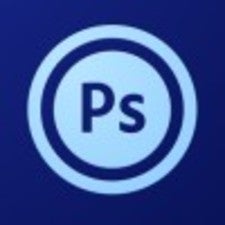 The key player in Adobe's Touch Apps is
Photoshop Touch
. We've been waiting for a true version of the most popular image-editing software (Photoshop Express doesn't count) to come to a mobile OS for quite some time, and now it's a reality. All in all, our impressions of the app are quite positive, as we found it to pack an extensive array of tools and capabilities, all executed with the great quality that we've come to expect from Adobe. See our
Adobe Photoshop Touch Review
for all the important details about the program.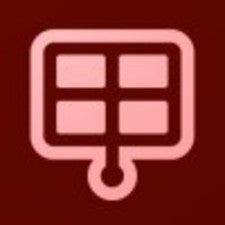 This leaves us with the other 5 members of the Touch Apps family. If you're wondering what
Adobe Debut
is, it's simply a presentation tool. The purpose of this app is to let you open Photoshop, InDesign or Illustrator documents and present them to clients or colleagues. And, that's pretty much it. Debut is obviously a niche product that will cater to the needs of some designers out there, who are in need of a tool to help them easily present their work, rather than do actual creative work.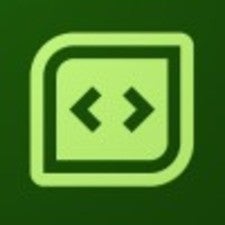 Next up, we have
Adobe Proto
. Web designers or app developers may find this app interesting, as it allows them to create interactive wireframes and prototypes of websites and applications. It seems that Adobe has come up with a pretty intuitive gesture-based interface, which should make creating those wireframes easier. We're mostly positive when it comes to the existence of Adobe Proto. It does seem like a pretty handy tool for web designers (maybe not so much for app designers), which, for example, even allows them to demonstrate how a website could work to a client.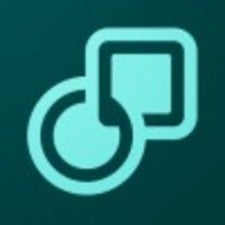 Think of
Adobe Collage
as a very advanced note-taking app from the future. Its purpose is to let you capture your ideas when inspirations strikes... okay, that's what Adobe tries to push through. Collage is simply an app which lets you import images, write text, draw on the screen and other similar stuff. A little bit of everything, in other words. We don't really see so much value in it.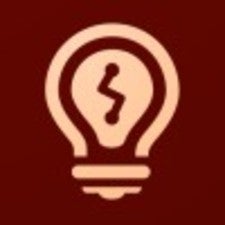 Adobe Ideas
is similar to Collage in that it serves the purpose of helping you catch those ideas that hit you while on the go, but works differently. Ideas is a vector-based drawing application, which also allows you to import images that you can use as reference for your drawings, for example. Later, when you get to your computer, you can further refine your Ideas projects in Adobe Illustrator or Photoshop. It seems like a handy tool for designers working with vector graphics.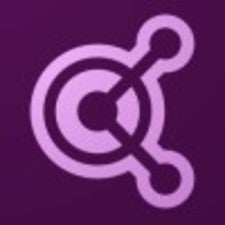 The last member of Adobe's Touch Apps family is
Adobe Kuler
. It's a pretty straightforward application designed to generate color themes. For instance, if a particular image inspires you with its masterfully selected colors, you can quickly create a color theme out of it with Adobe Kuler. It should be noted that all of these applications are nicely integrated with Adobe's Creative Cloud, so that all of your projects will always stay within reach.
So, are these apps just toys, or tools for actual work?
This is debatable, and the answer is probably somewhere in-between. While Photoshop Touch is surely the main pillar in this new portfolio of applications, and we do like the interface and functionality of the app, most of the other offerings are more or less niche products that serve the needs of relatively small audiences. However, this doesn't mean they aren't nice to have. Plus we're particularly fond of the cool concepts found with Adobe Proto and Adobe Ideas – these may not be the most advanced and feature-rich programs, but are ones that can be really put to good use by both amateur and professional users alike.
Actually, this is where we find proof that, after all, we shouldn't be looking at Adobe's Touch Apps as professional-grade tools. The thing is that they are pretty approachable, whereas, a full-fledged productivity software would almost always frustrate a novice with its complexity and uninviting atmosphere. Yes, you can get some work done with some of these apps, but not much, let alone all of what you need to do, if you're a professional in the field. True, with Adobe Touch Apps, our Android tablets have become slightly more capable, but this just seems like yet another example of how tablets shape up as companions, rather than primary devices, when it comes to being productive. Not that there's something wrong with this.