Acer teases a new Android smartphone with something interesting on its back
6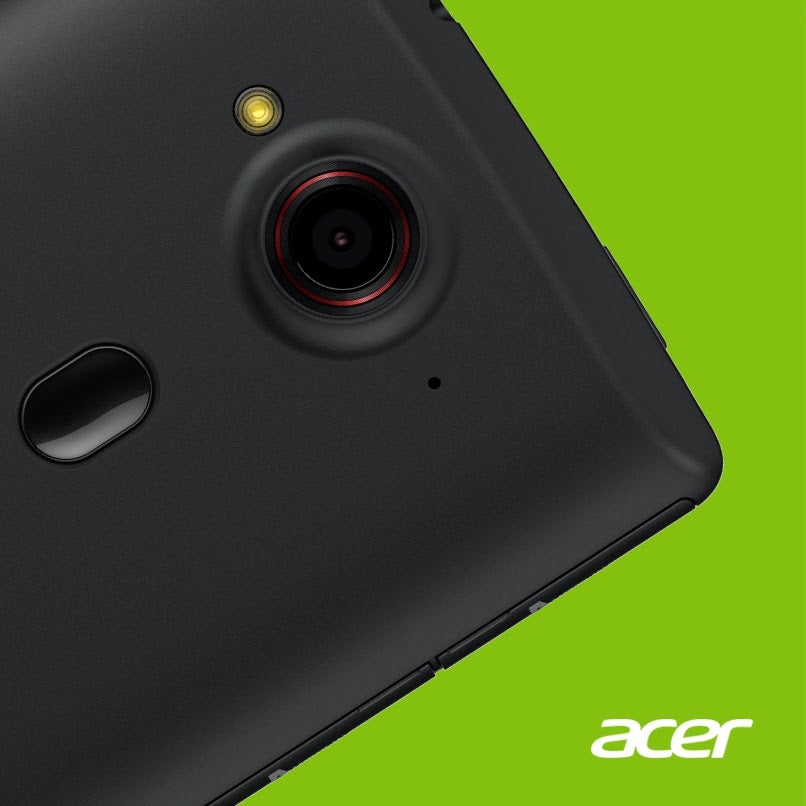 Ahead of MWC 2014,which officially starts next week, Acer teased a new Androidsmartphone on its Google+ page. The unannounced model will be a partof the Taiwanese maker's Liquid series of phones. The image isn'tespecially revealing, but the device features a
interesting sensoron its back panel. It could be an infrared blaster, a fingerprintsensor, or some kind of hardware button. Only Acer knows at thispoint.
configurable function button on its back. The user can assign a shortcut to it - to open the camera app, for example.
From the little we can see, this phone will look sleek. The buttons on its left side seemespecially thin. Of course, it could turn out that the photo simplydepicts the phone's most attractive angle, and our eyes are deceived.Regardless, the picture is promising.
We will see this and more from Acer atthis year's MWC. Tune in for our live coverage of the event nextweek.
source: Acervia AndroidCentral