Acer Liquid X2: first look
19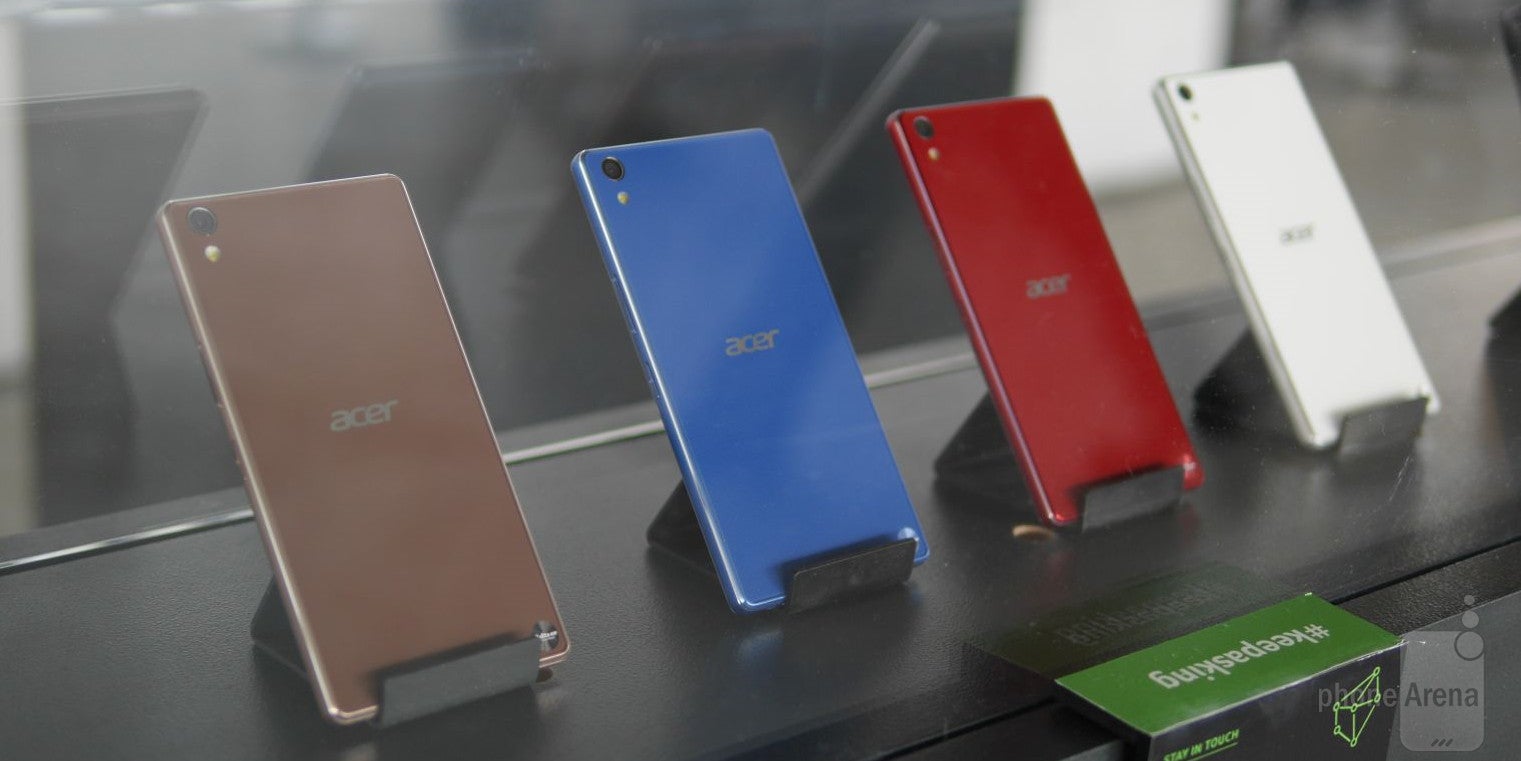 You have the big boys, and then you have the small fish in the sea – that's how the smartphone market rolls nowadays. The big names, of course, include names like Apple, Samsung, LG, and HTC, they're the ones expected to deliver quality, high-spec'd smartphones. On the other hand of the spectrum, we have the other handful who are either taking it slow, or rushing to gain a foothold. Acer has never been a notable player in the space, especially here in the US, but abroad in markets like Asia and Europe, they still retain a decent following.
During Acer's most recent press event in New York City, the company teased its Acer Liquid X2 – a phablet of sorts that looks mighty attractive. Unfortunately, though, the units were all locked down under glass, so we're only able to catch glances of the upcoming phone. First, let's talk about the specs! Here's what you can expect from this one
5.5-inch display
64-bit octa-core processor
13-megapixel auto-focus rear camera with f/1.8 aperture lens
13-megapixel front-facing camera
Tri-SIM support
4000 mAh battery
Quick Touch Flip
From what we can gather, the Liquid X2 features some sort of textured pattern with its casing. It's tough to discern, but we do like how the handset's surfaces are uniformly flush – so there's no hump or bulge near or around the camera. Also, it appears that there's either some kind of glossy finish to the casing, or possibly some other kind of protective material. Either way, the various colors it's going to be offered in helps to provide prospective buyers with some options.
Even though very little was mentioned in regards to the software, the units on hand were showing off the optional Quick Touch Flip covers – similar to some of the smart covers we see with other phones. Essentially, this case has a long opening along the front, where various notifications and apps are accessible. For example, there were ones offering access to the phone's connectivity options, another one that allows us to make an audio recording, and even one for the weather. However, we're unable to determine the look of the actual display, since none of them were really on.
Other notable aspects of the phone include its beefy 4000 mAh battery, which should help propel this phone to carry folks throughout the day. In addition, global trotters will especially take a liking to its Tri-SIM support. Dual-SIM phones are obviously useful for the business minded users, as one is used for personal, and the other for work. However, with the addition of a third SIM slot, you can now add another phone number – good for when you have to travel on vacation or something.
The Acer Liquid X2 reads like a formidable smartphone, but Acer will need to be aggressive about its roll out here in the US, in order for them to be respected amongst its peers. So far, there's no word yet on its pricing or availability. So, what do you think about the phone?