Acer CEO says Apple's growth will slow within two years, Wintel to take over again
5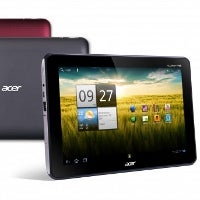 Acer's CEO JT Wang is no stranger to bold claims, as he predicted this year that the iPad is just a fad which will still leave room for netbooks, and we all know how this one is ending.
While making a statement yesterday that Acer will streamline its computing portfolio to a third of what it has now, but still expects a 10% uptick in sales next year, he didn't miss the opportunity to comment on Apple's expected performance from his viewpoint.
JT Wang mentioned that Apple's days as an engine for growth in the industry will be done in about two years, and he expects Windows and Intel to pick up again as the driving force afterwards.
He didn't mention the fate of Acer's Android tablets, but did say that he expects Android to stay flat. Acer is much better positioned to improve its bottomline provided that Windows 8 turns out a success next year, as Windows is its traditional strength. Thus Acer has a vested interest in the soft growth scenario its CEO has on Apple to be materialize, and not be left in the realm of wishful thinking.
source:
Digitimes