AT&T's pre-paid GoPhone service adds two new plans including one offering unlimited high-speed data
10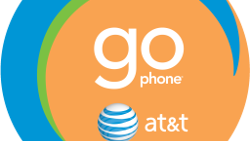 Unlimited plans are now in vogue, even for pre-paid service. AT&T's GoPhone brand has added two new plans, including one that offers unlimited high-speed data. Let's start with the latter plan first. Starting today, sign up for AutoPay and you'll be receiving unlimited 4G LTE data for $60 a month. The plan offers unlimited talk, text and data cruising at a maximum speed of 3Mbps. Video streams at a DVD-quality 480p definition at a maximum speed of 1.5Mbps. Exceed 22Mbps inside of a month, and you'll find your data speed throttled. Calls and texts sent in and between the U.S., Mexico and Canada do not get hit with extra charges.
If $60 a month is too pricey for you, GoPhone has a new plan that comes with 6GB of high speed data (a 50% hike from the old plan), and costs $40 a month. You will have to agree to AutoPay. Once you've consumed the 6GB, for the rest of the month you'll be browsing at 128kbps. The good news is that you can rollover unused high speed data from one month to the next. There are no extra charges for calls and texts made in Mexico and Canada, and for calls and texts made between the U.S., Canada and Mexico.
With GoPhone's Multi-line discounts, companies and families can add or subtract lines without a penalty. They both also receive discounts of as much as $150 a month for service on up to 10 lines. And through April 20th, GoPhone is offering $20 off on select smartphones.
If interested, you can visit GoPhone by clicking on this
link
.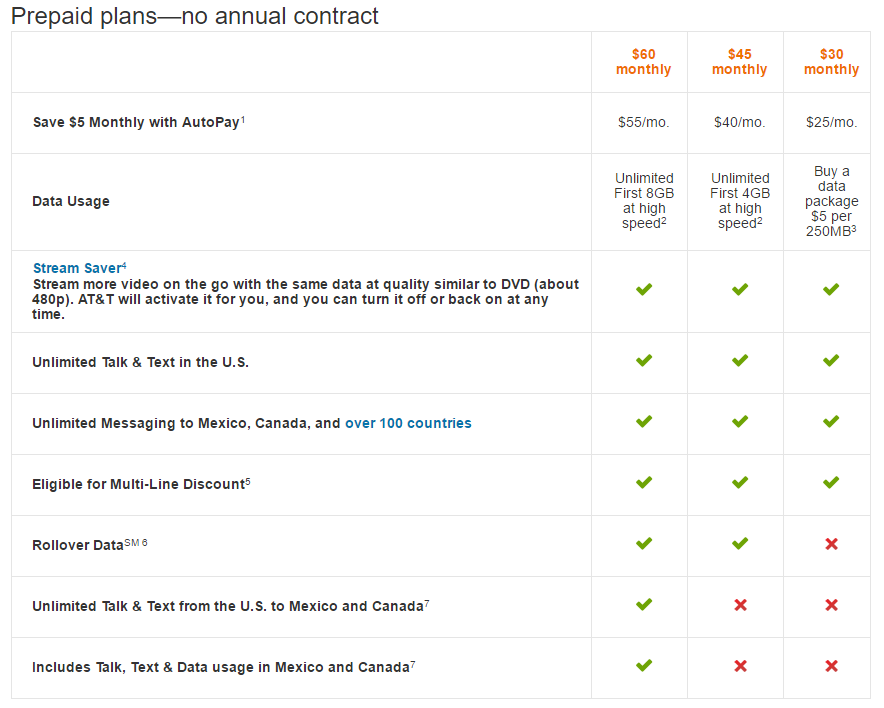 GoPhone's rate plans starting today
source: AT&T