AT&T's Mobile Share debuts today
17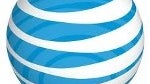 As expected,
AT&T's Mobile Share plan went into effect on Thursday
, offering customers of the nation's second largest carrier the opportunity to connect
up to ten devices on one plan
. Mobile Share users get unlimited talk and text and can choose from various amounts of data that is shared amongst the devices on the plan. The lowest amount of data that can be purchased is 1GB which costs $40 a month plus $45 for each smartphone that is part of the plan. The largest amount of data available with Mobile Share is 20GB which is priced at $200 plus $30 for each smartphone on the plan. Tablets can be included by paying an additional $10 for each one on the plan and featurephones will add $30 to the cost for each unit.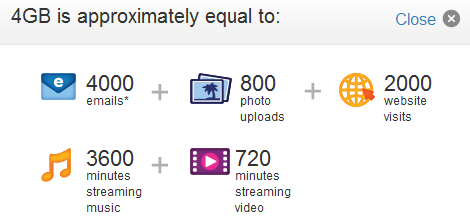 AT&T's website tools help you decide how much data you need
The hardest part of signing up for a plan like this is determining how much monthly data you really need. To help you with your calculations, AT&T has a tool on its website to help you figure out how many GB of data you might use in a typical month. For example, what could you do each month with 4GB of data? With that much data, each month you could send 4,000 emails, upload 800 pictures, visit 2,000 websites, stream 720 minutes of video and listen to 3600 minutes of streaming music. That is just an average, of course, and your actual numbers could be different depending on your phone. Still, it is a good place to start when trying to figure out how much to spend on data each month.
source: AT&T (
1
), (
2
) via
Crackberry

AT&T's Mobile Share offers you a wide range of monthly data options