AT&T's LTE phone by year-end will be thin and efficient, but won't be roaming on other LTE networks
15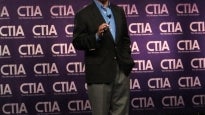 AT&T CEO Ralph de la Vega said at CTIA that the carrier has been waiting for the LTE modules to allow slim and light devices with better battery lives than the first generation, and AT&T's LTE phones coming in Q4 will be the first with a tech abbreviated as CSFB.
Indeed, it is not until now that Qualcomm and other LTE radio manufacturers are putting into phones their second attempts with slimmer baseband modules that have much less footprint and suck less battery juice than the clunky first generation found in handsets like the HTC Thunderbolt, for example.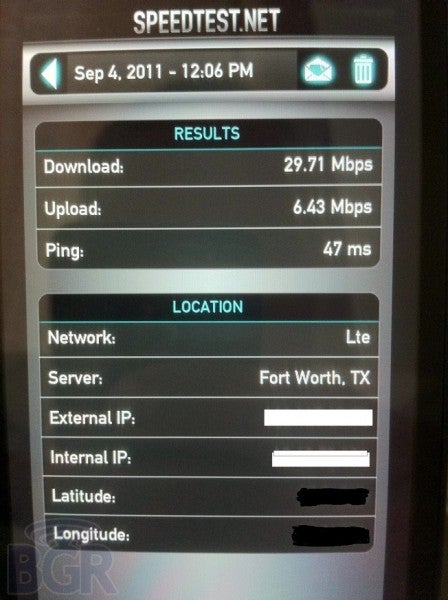 HTC Holiday on AT&T's LTE network
Apparently that is why AT&T was only offering standalone LTE modems at first, but it has officially confirmed that we will have
at least one LTE smartphone appearing on its network by the end of the year
. It is already a common asumption that this handset will be the
HTC Holiday
, which was
recently caught downloading stuff with 30Mbps from AT&T's ether
in Texas.
About 70 million people in major US cities will be covered with LTE by AT&T this year, and the complete rollout is expected to finish in 2013. The nice part about AT&T's LTE phones will be that they will use a technology called Circuit Switch Fallback (CSFB), which basically means that one you go outside LTE coverage, your phone will continue on HSPA+ speeds, which are way faster than what Verizon's 3G EV-DO network can offer.
In addition, AT&T comments that it is commited to deploy comprehensive voice-over-LTE (VoLTE) solutions further down the road, while it builds its 4G network, which likely means the first phones won't have it. When asked about the pricing scheme, the carrier statement read that they are not commenting on upcoming pricing. As far as the most pressing question - whether AT&T LTE phones will be able to roam on other such networks like Verizon's or the one of MetroPCS, the comment is:
It's too soon to speculate on that. There are many technical challenges that must be addressed, due to the many different spectrum bands that carriers around the world are using to deploy 4G LTE.
So for now we can assume having an LTE phone from AT&T like the eventual HTC Holiday will be somewhat restrictive in terms of network coverage and VoLTE, while AT&T widens it coverage, but you can count on the CSFB tech to fill in with HSPA+ download speeds, which are nothing to sniff at in case AT&T has good signal at your whereabouts.
source:
CNET
&
PCMag