AT&T will let T-Mobile keep their pricing structure
25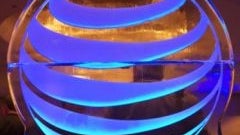 If
T-Mobile
is known for one thing, it would be value. Their competitive pricing and flexible plans allow customers to tailor their plans for what they need,
and
what they can afford. But with AT&T, which is one of the higher-priced carriers, T-Mobile risks losing their value-based identity.
According to
IntoMobile
, that might not happen. At CTIA 2011, AT&T Mobility's president and CEO, Ralph de la Vega, told
IntoMobile
that T-Mobile will keep their pricing structure. But how will that work?
If AT&T brings T-Mobile into the fold, they will either have to change the rates of T-Mobile or AT&T customers. On the other hand, they could leave T-Mobile as a separate arm, much like Sprint does with Boost Mobile.
What he may have meant is that existing T-Mobile customers will be able to keep their rates, even after T-Mobile is
absorbed into AT&T
. But new customers will be subject to AT&T's existing pricing structure. It's anybody's guess at this point, but with the level of controversy this deal has generated, we doubt AT&T will want to further aggravate their customer base.
source:
IntoMobile
Recommended Stories