AT&T uses Carrier IQ and its own tool called Mark the Spot
3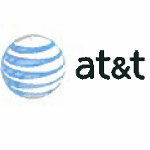 As carriers and manufacturers keep checking in by publicly revealing what Carrier IQ information it has sent over to Senator Al Franken this past Wednesday,
AT&T is the latest to make some revelations
. First, the carrier said that it has used Carrier IQ since March of this year with the Motorola Bravo the first handset to have the tool installed. Besides the analytical software, the carrier said that
it has offered a app called Mark the Spot since 2009
. This is a traditional app that is downloaded and installed on the customer's phone by the customer himself, unlike Carrier IQ which comes preinstalled without the user's consent.
The idea behind
Mark the Spot
is that whenever you drop a call or have other problems with AT&T's network, you would open the app and report the problem to the carrier. This was originally designed for Apple iPhone users back when AT&T had U.S. exclusivity on the phone and many users were complaining about the quality of AT&T's network. Mark the Spot launched in December 2009 and earlier this year,
Carrier IQ was bundled together with MTS
.
According to AT%T, only 1% or 900,000 of its handsets have Carrier IQ installed either with the software or through the MTS app. Of that number,
only 575,000 report back to AT&T
. The carrier adds that it does not share data with any non-AT&T company, the government or law enforcement. However, it does comply with court orders, subponeas and other legal orders.
Besides the Motorola Bravo, AT&T's Android devices that have Carrier IQ installed are the Pantech Pocket, LG Thrill 4G, ZTE Avail, Sony Ericsson Xperia PLAY and the Motorola ATRIX 2.
source:
AT&T
via
AndroidCentral