AT&T to restructure its texting plans leaving unlimited texting only come August 21st
36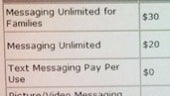 AT&T's $10 bundle giving you 1,000 messages is going into oblivion soon – the carrier is
nixing the cheaper plan
leaving only the unlimited text option
come August 21st
. A leaked internal memo obtained by Engadget was the first to unravel the news, but AT&T confirmed soon after that it's only leaving $20 unlimited texting for individuals and $30 unlimited messaging plan for families.
If you're not among the texting heavyweights, you can always use the per message rate running you $.20, while for multimedia messages the price stands at 30 cents. But if you were aiming for that sweet average spot, you'd be better off signing a contract in the couple of days left before the transition takes place as the $10/1,000 texts plan is
grandfathered
for current customers.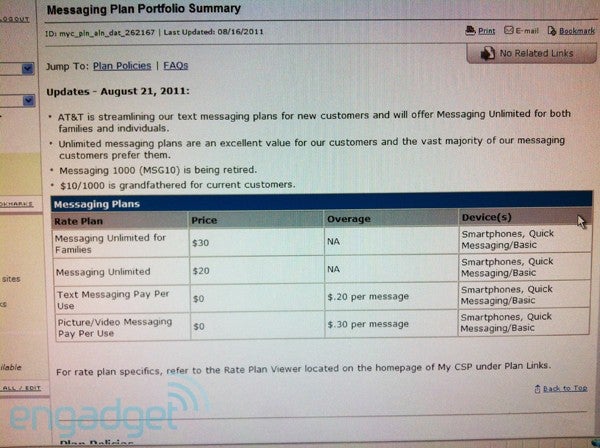 AT&T has defended this move claiming that it's the choice of users:
"The vast majority of our messaging customers prefer unlimited plans and with text messaging growth stronger than ever, that number continues to climb among new customers. Existing customers don't have to change any messaging plan they have today, even when changing handsets."
And with smart devices shifting the focus away from traditional voice calls, this partly makes sense. But with less options comes less choice and higher bills for some. Are you going to miss AT&T 1,000-message plan?
source: AT&T via
Engadget