AT&T to offer solar powered charging stations in New York
4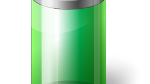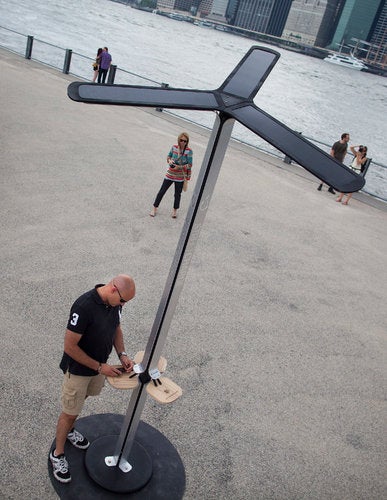 AT&T's solar charging station will get tested in the Big Apple
According to a published report, today 25 solar-powered charging stations will pop up in the 5 boroughs of New York City in parks, beaches and other open spaces courtesy of AT&T. It's all part of a program being conducted by a partnership made up of the carrier and the City. Each station can charge
6 devices at one time
no matter which carrier powers the units. There will be dedicated ports for the Apple iPhone, Android, BlackBerry and a standard USB connector.
Each station consists of a 12.5 foot steel pole with 3 solar panels fanning out from the top and will be seen in locations like Union Square Park and Rockaway Beach for three to four weeks at a time until October comes. The chargers will rotate locations with areas like Orchard Beach in the Bronx, Pier 59, Coney Island and the Staten Island Zoo. The project will cost $300,000 to $500,000 and the idea for the project came after AT&T brought cellular towers on wheels and diesel generators to parts of the city devastated by Hurricane Sandy.
The stations each contain three 15 watt solar panels and a 168-watt-hour lithium ion battery pack which keeps the station operating throughout the night or 5 days without sunshine. Users can recharge a smartphone in
two hours
, or grab a quick 30% charge in 30 minutes. If the testing works out well, AT&T will bring the solar-powered charging stations to other states.
source:
NYTimes
Recommended Stories