AT&T to launch 5G networks in Austin and Indianapolis, speeds up to 1Gbps possible
9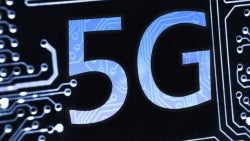 AT&T announced its plans to launch a really fast mobile network in Austin and Indianopolis later this year. The carrier calls it a 5G network and says theoretical peak download speeds of 400Mbps are to be expected, with carrier aggregation and other network techniques bumping that to as much as 1Gbps in some areas.
However, there's no 5G network standard as of 2017, hence there's no such thing as a 5G smartphone yet. But Snapdragon 820 and Exynos 8890-powered smartphones – that is, most flagship devices from last year – come with modems capable of 600Mbps download speeds. So chances are plenty of AT&T subscribers in Austin and Indianapolis will be able to get a taste of next-gen network speeds.
The 5G rollout is part of AT&T's vision for Indigo, the
"third generation of modern networking."
The carrier describes Indigo as a
"living, evolving, upgradeable platform"
and talks of taking the smartphone operating system model to networking. In addition to 5G connectivity, Indigo is comprised of technologies like Big Data, artificial intelligence, machine learning, cybersecurity and software-defined networking. Sigh. All this technology, and our voice calls still sound like we're speaking from the netherworld.
ALSO READ