AT&T teams up with Lookout, the company behind the Lookout Mobile Security app for all its Android phones
8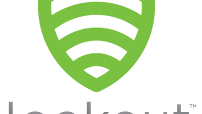 Earlier today, Lookout Inc, the company behind the widely popular Lookout Mobile Security app, announced a deal with AT&T that will see the company's software join the carrier's army of bloatware on Android. Of course, Lookout's security solution is actually one of those pre-installed apps that you're likely to stick to, as its one of the most recognized members of the anti-malware family of mobile offerings.
The list of things Lookout can help its users with are the aforementioned protection from malware and spyware, help with lost/stolen phones and privacy and data protection:
"
Our goal is to ensure that we provide our customers with the most comprehensive security, and we are excited to team up with Lookout to help protect our customers
," commented Judy Cavalieri, AT&T Mobility's VP of voice and prepaid products.
While this move doesn't change the fact that you still need to pony up for premium protection (free for basic), it will help get more people under the safety of the mobile app, which is a good thing for the most part.
source:
EON (Business Wire)