AT&T still under fire despite loosened FaceTime restrictions
3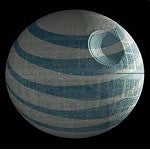 Free Press is leading yet another charge against AT&T, claiming the carrier has still not gone far enough to allow all of its iOS customers to use FaceTime over cellular if they choose.
AT&T recently opened things up for those that were not on a shared data plan but on
individual tiered data plans to use the feature
. However, it appears that customers on the
legacy
"unlimited" data plans are not allowed to take advantage of the feature and Free Press is on its virtual soapbox to get the word out.
Launching a new on-line sounding board of sorts, Free Press has a new initiative titled,
AT&T: Your World. Blocked.
It allows AT&T customers to share their thoughts on the issue and in a short period of time, nearly 13,000 customers have already chimed in, some with quick one-liners, others with a bit of thought put into their comments and others that compare their data to onions on a hamburger.

Free Press asserts that AT&T's actions to restrict the FaceTime feature to specific pools of customers is in violation with the principles of net neutrality. Moreover, the advocacy group contends that this is only the beginning and that AT&T intends to exert efforts to remove all local and national regulations that require it to maintain an open network – accusations rooted in AT&T's stated desire to abandon traditional telephony and
operate a fully unregulated IP-telco
.
Free Press is inviting any and all AT&T customers to share their thoughts on the new initiative.
sources:
Free Press
via
The Verge