AT&T starts testing cross-carrier VoLTE calls
12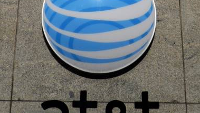 In a blog post on Wednesday, AT&T said that it recently completed cross-carrier VoLTE phone calls in select areas. AT&T's goal is to allow its subscribers to enjoy HD Voice audio and video calling when placing an VoLTE call to someone using another carrier. The nation's second largest carrier and T-Mobile are both in the midst of such testing.
AT&T says that its VoLTE signal reaches 96% of its LTE coverage area. That works out to 295 million POPs. With 27 million of its active subscribers eligible to receive the carrier's VoLTE signal, AT&T is ahead of the competition in this department.
Looking back at 2015, AT&T mentioned some of the calling options it is now offering to subscribers. For example, iPhone users with iOS 9 can take advantage of Wi-Fi calling in areas where an AT&T signal is hard to come by. AT&T says that it plans to offer the feature to other operating services (read Android) in the future. The mobile operator
started offering the service in October
.
Number Sync allows you to send or receive calls and texts sent to your mobile number through other devices, even if your phone is miles away and turned off. The Samsung Gear S2 smartwatch will now support Number Sync. And Advanced Messaging, which works with the
Samsung Galaxy S5 mini
and
Samsung Galaxy S6 Active
, allows you to see when a sent text has been received by the recipient. You will also know when the text has been read, and when a reply is being typed up. It also increases the size of files that can be texted to 10MB.
"I'm excited to share a big network milestone with you today. Our VoLTE network (Voice over LTE) covers more than 295 million Americans. That includes more than 27 million active subscribers – more than any other U.S. carrier. We've set up the network so customers in covered areas who have capable devices get instant access to VoLTE as soon as the coverage is live...you've been talking and surfing the web simultaneously on AT&T for years. But now VoLTE lets that happen at 4G LTE data speeds. VoLTE also lets us offer HD Voice. HD Voice produces more natural sounding audio by extending the frequency range of the audio signals, resulting in remarkably clearer calls."-Bill Smith, AT&T
source:
AT&T
via
Engadget
Recommended Stories